Women Audio Mission's conference series for women and gender-expansive individuals is back Friday, October 7 & Saturday, October 8, 2022, at one of the world's most legendary recording studios and venues! Thank you to our partners, The Record Plant and CMNTY Culture, for making that possible!
WAMcon features top talent in the music and audio industries, including award-winning music producers, recording engineers, songwriters, sound designers, sound for picture professionals, live sound engineers, game audio professionals, radio journalists, podcasters, beat-makers, educators, and record executives involved in making the sounds you love the most!
*Masks will be required as we continue to protect the most vulnerable among attendees.
*Please make sure to bring your ID
---
Full press kit containing Press Release, Program, Map, and WAM logos.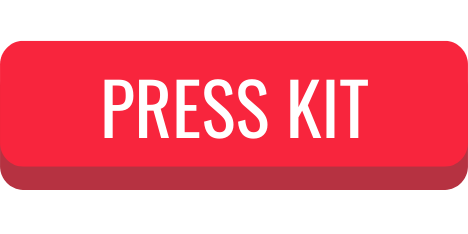 Here is a MAP for both venues.
---
FRIDAY, OCTOBER 7: LIVE PANELS – 1534 N Highland
Address: 1534 N Highland Ave Los Angeles, CA 90028
SCHEDULE
5:30 PM – 6:00 PM PST – Registration + Reception
6:15 PM – 6:30 PM PST – Welcome from WAM featuring Terri Winston
6:30 PM – 7:20 PM PST – Live Sound Panel Featuring Jen Watman, Karla Barrera, + Loreen Bohannon
Engineers for Lizzo, Phoebe Bridgers, Cat Power, Bikini Kill, Starbenders, Antibalas, The Viper Room, the Roxy Theater, and more. 
7:20 PM – 8:20 PM PST – Recording Prince Panel Featuring Susan Rogers, Peggy McCreary, + Lisa Chamblee
Engineers who shaped the sound of one of the most iconic artists.

8:20 PM – 8:30 PM PST – Closing / Instructions for Saturday
---
SATURDAY, OCTOBER 8: WORKSHOPS – The Record Plant
Address: 1032 N Sycamore Ave, Hollywood, CA 90038
Conducted by engineers who have produced and engineered for Cardi B, Olivia Rodrigo, HAIM, Kanye West, Whitney Houston, Anderson Paak, LeAnn Rimes, David Byrne, k.d. lang, Jon Batiste, Fall Out Boy, Weezer, and Panic! at The Disco, and more! 
WORKSHOP ROOM SCHEDULE
9:30 AM – 10:00 AM: EARLY ARRIVAL AT RECORD PLANT FOR REGISTRATION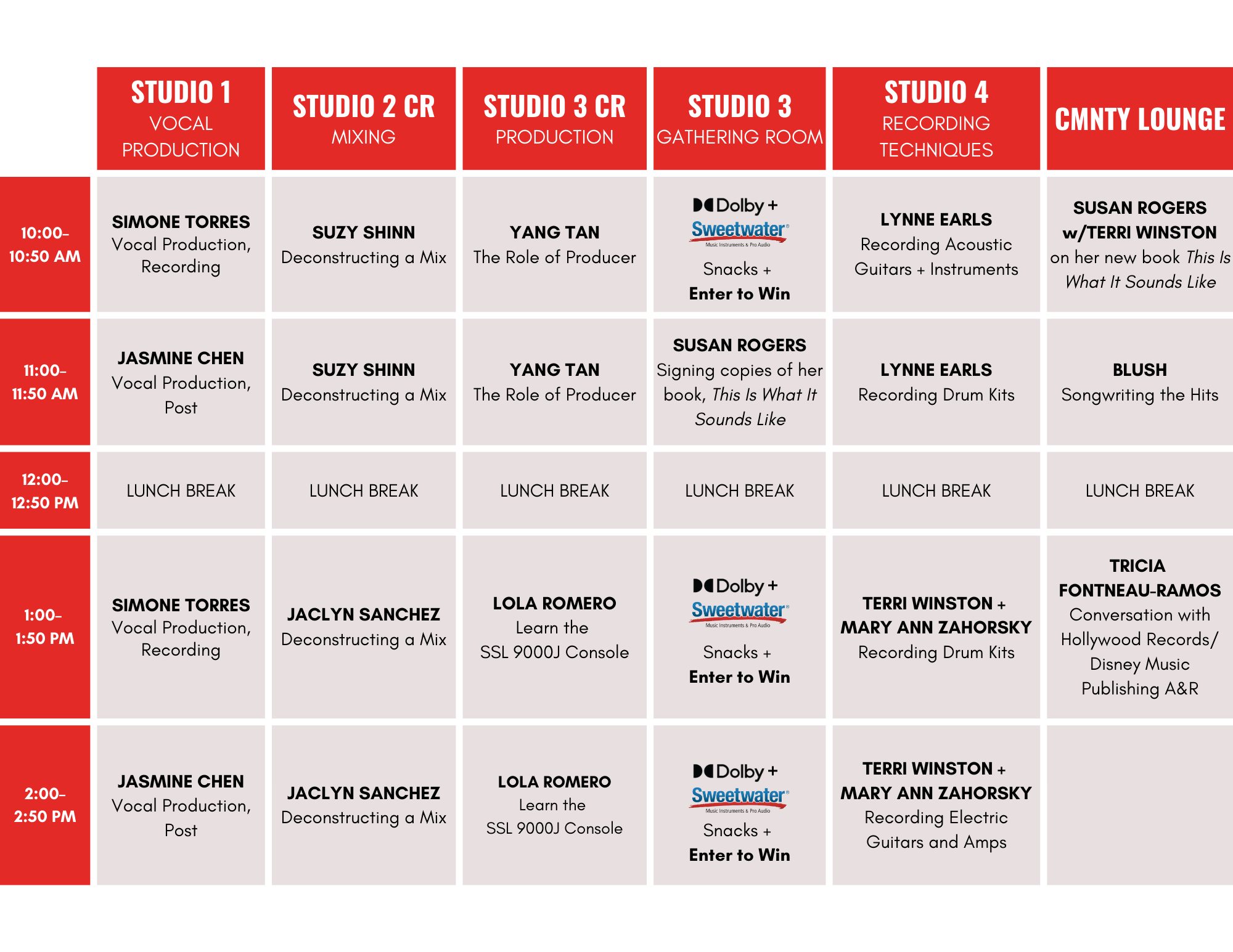 Saturday will also feature intimate and informal "Mentoring" sessions, conducted by our iconic guest speakers who will provide input and answer questions about careers in the audio field.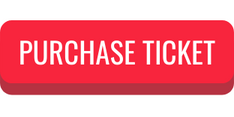 Members get discounts! Become a WAM member here!
Already a Member? Please email education@womensaudiomission.org for your Discount code.
Masks will be required as we continue to protect the most vulnerable among attendees.
---
Check out our Spotify Playlist featuring work from our upcoming featured speakers!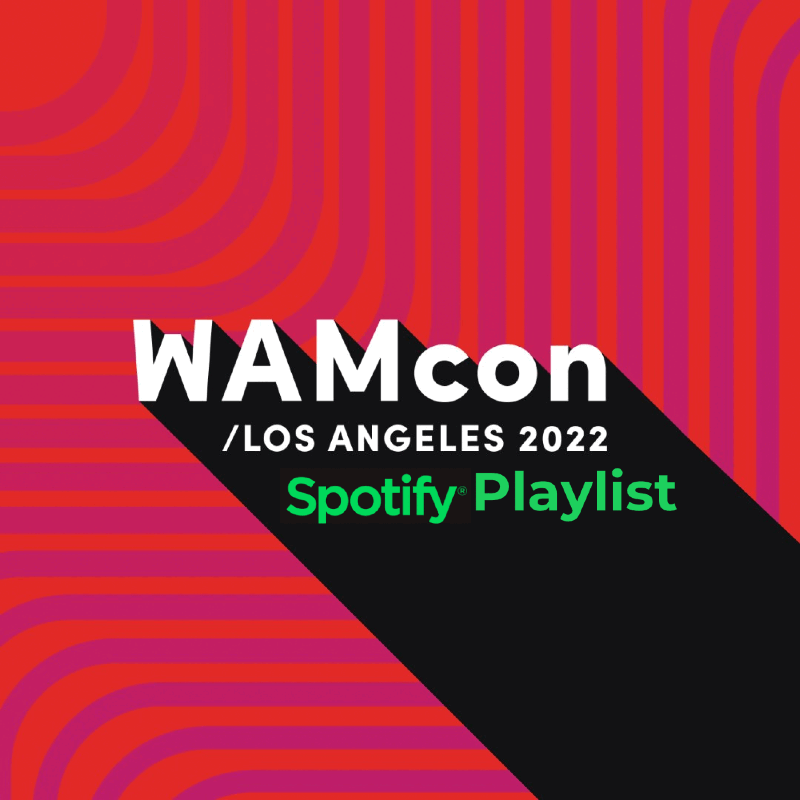 ---
FEATURED SPEAKERS:
SIMONE TORRES is a Multi-Platinum, Grammy-nominated engineer, vocal producer, and artist from New York. She has worked with artists such as Normani, Chloe Bailey, Billy Porter, Anitta, Camila Cabello, Cardi B, Monsta X, Sia, The Backstreet Boys, Dua Lipa, Jessie J, and more. Some notable accomplishments include Vocal Producing Normani's "Motivation" and engineering Cardi B's "I Like It" and "Be Careful." More recently, Simone has vocal produced and engineered for film and TV Projects such as Purple Hearts (Netflix), which soared to the #1 spot worldwide on the platform upon release, and the highly anticipated TV show Grease: Rise of the Pink Ladies (Paramount), set to release this September 2022.
___
JASMINE CHEN 
is a Grammy-nominated engineer and vocal producer who has worked with Haim (Grammy-nomination for Album of the Year), Olivia Rodrigo, Kelly Clarkson, Clairo, Yuna, and Snoop Dogg, among many others. Jasmine has worked with Heavy Duty Music, Island Records, Marvel Studios, Netflix, RCA Records, Universal Music Group, and Warner Records.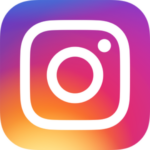 ___
YANG TAN, or "Young Tan" has had the pleasure of working with many talented artists to date, including Kanye West, Jessi Reyez, J. Cole, Pentatonix, and Giveon. She has a unique background as a specialist in recording orchestral arrangements (she worked with the Chinese National Orchestra back in her native China). She spent several years working in live sound in Beijing before her desire to go deeper into the creative side of music production motivated her relocation to L.A. in 2014 she was hired at Paramount Recording Studios. It was here that her appreciation for hip hop and pop music was cultivated and became a passion that inspires and drives her. She has been featured in Variety as a hitmaker engineer.
LOLA ROMERO, best known as KeepItOnTheLo, is a Grammy award-winning engineer. Keeping it on the Lo represents her way of being in the world. With only six years in the game, she has worked with the likes of industry legends Dr. Dre & Snoop Dogg, the infamous Kanye West, Golden Globe winner Andra Day, as well as Grammy award-winners Lalah Hathaway and Anderson .Paak.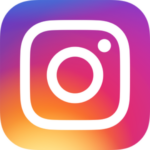 ___
JEN WATMAN is an Audio Engineer and Creative Producer based in Los Angeles. She has toured internationally with artists, including Cat Power, Bikini Kill, Sleigh Bells, Fitz And The Tantrums, and many others, at venues such as The Hollywood Palladium, The Regent, and Disneyland. Jen has been a co-producer on large-scale music festivals and events for clientele such as Red Bull, Spotify, and others. Jen is also a musician and music producer with releases under the artist name @gem_zones.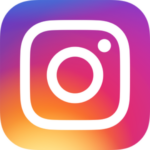 ___
KARLA BARRERA is a widely known Live Sound Engineer in the Los Angeles area and has worked at Teragram Ballroom, The Viper Room, and The Roxy Theatre. She began touring in 2017 and has worked in various festival environments while freelancing around Los Angeles. She is currently out with Durand Jones & The Indications and has toured with Antibalas, Dirtwire, and Moses Sumney.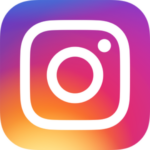 ___
LYNNE EARLS is an Irish music producer, songwriter, and sound engineer based in Los Angeles, CA. In addition to owning her own label, custom music production shop (EMP Music), and recording studio (Tibet Hill Studios) in Tehachapi, CA. She also produces and engineers regularly at studios across LA, including Capitol, The Village, Henson, East West, Paramount, Glenwood Place & The Record Plant. She is known for her prolific work with KD Lang and has also been behind the board engineering for projects with multiple Grammy award-winning producers Larry Klein, Peter Asher producing Steve Martin, and most recently Darrell Brown producing Leann Rimes.
___
LOREEN BOHANNON is an audio engineer who has worked with artists such as Kali Uchis, Lizzo, Phoebe Bridgers, Anita baker, Plain White Ts, Skip Marley, Dhani Harrison, Prettymuch, The Accidentals, and Michael Bolton. Check out her tour setup here!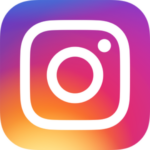 ___
LISA CHAMBLEE is a summa cum laude graduate of the Institute of Production and Recording. She operated her own recording studio before becoming a staff engineer at Paisley Park, where she recorded songs for Prince's Grammy-nominated 3121 release as well as LotusFlow3r. Lisa's next adventures brought her to Los Angeles as the second engineer to George Duke and Erik Zobler at LeGonks Studio West, where she took part in recording projects for Stevie Wonder, Aretha Franklin, Teena Marie, Ledisi, and Tower of Power. She also managed the prestigious Oasis Mastering, where she managed projects for Lady Gaga, Lana Del Rey, Ne-Yo, and others. Lisa is business partners with fellow PRN alumni Dave Hampton and is cofounder and COO of their Reftone brand of recording studio reference monitors, where she oversees manufacturing, sales, and marketing.
___
PEGGY MCCREARY is an accomplished audio engineer, sound effects editor, and foley mixer and spent many years at the famed Sunset Sound recording studio in Los Angeles. McCreary has worked with Booker T. Jones, Toto, Van Halen, Kris Kristofferson, Little Feat, and others. Her time with Prince had her busy with nearly all of his projects in one of the most notably prolific periods of his career. McCreary worked on Controversy, 1999, Purple Rain, Around the World in a Day, Parade, and with Apollonia 6, Jill Jones, The Time, Andre Cymone, and Sheila E.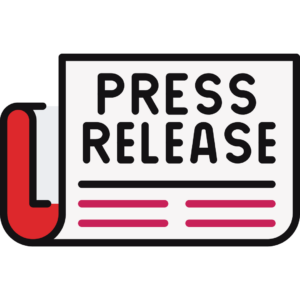 ___
SUSAN ROGERS holds a doctoral degree in behavioral neuroscience from McGill University (2010). Prior to her science career, Susan was a multiplatinum-earning record producer, engineer, and mixer. She is best known for her work with Prince during his peak creative period (1983-1987). Her discography also includes records with David Byrne, Barenaked Ladies, Geggy Tah, Nil Lara, Robben Ford, Tricky, Michael Penn, Jeff Black, and many others. In 2021 she became the first female recipient of the Music Producer's Guild Award for Outstanding Contributions to U.K. Music. Her book on music listening, This Is What It Sounds Like: What the Music You Love Says About You, is available everywhere.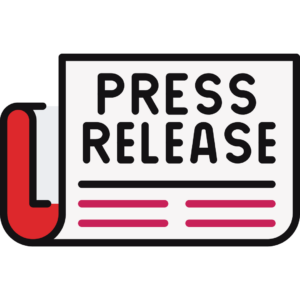 ___
SUZY SHINN is a two-time GRAMMY-nominated recording engineer, songwriter, and producer. She began playing guitar and singing at age seven in her hometown of Wichita, KS, and promptly fell in love with writing and recording her own songs. Growing through phases of musical influence ranging from the Beach Boys to Blink 182, at age seventeen, Suzy attended Berklee College of Music in Boston. After two years, she moved to Los Angeles to intern at a commercial recording studio, working alongside producers Sam Hollander, Dave Katz and No ID.  She has since gone on to collaborate professionally with producers such as Jake Sinclair, Diplo, Doc Mckinney, and Butch Walker. Quickly making her mark in the industry, she has worked with acclaimed and chart-dominating artists such as Katy Perry, Fall Out Boy, Lea Michele, 5 Seconds of Summer, Dua Lipa, and Sia and has garnered two GRAMMY nominations for her work with Panic! at the Disco and Weezer.
____
JACLYN SANCHEZ, aka Jackie Boom, is a studio engineer, producer, and self-described "sound catcher" who's been making records in New York and Los Angeles for almost a decade. She's worked with such legendary artists as Ms. Lauryn Hill, Roberta Flack, Nile Rodgers, H.E.R, and Anderson .Paak. She also assisted and engineered original motion picture soundtracks for the films Uncut Gems and The Photograph. Most recently, Jaclyn won her first Grammy award for her engineering contributions to the 2022 Album of the Year – Jon Batiste's "We Are."
____
TRICIA FONTNEAU-RAMOS is on the A&R team at Disney Music Publishing and Hollywood Records. With a background in publishing, Tricia has used her experience to sign new talent and expand the reach of Disney's developing roster of writers, producers, and artists.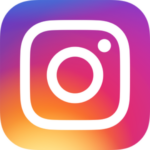 ____
BLUSH is a singer-songwriter recognized for her work with Demi Lovato, Meghan Trainor, Chris Brown, Kelly Rowland, Rick Ross, Elijah Blake, Macy Gray, and Angie Stone, among others. She is currently working on Demi Lovato's seventh studio album, which is expected to be Demi's most vulnerable and honest body of work. Lovato credits Blush as an essential component to making the upcoming album. Blush is presently living in Los Angeles and is represented by Disney Music Publishing.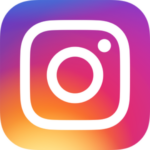 ____
____
MARY ANN ZAHORSKY is an engineer/producer with over 25 years of experience in the recording industry. She has worked on projects ranging from Howard Wiley's 2nd Line, Denise Perrier, Whitney Houston, and MC Hammer, to soundtracks for independent films and TV postwork on ad campaigns such as Levi's and Taco Bell. As an educator, Mary Ann teaches studio recording, production, entertainment business, and audio post-production at Women's Audio Mission, San Francisco Conservatory of Music, Expression College, and at San Francisco State University.
____
TERRI WINSTON is the Founder and Executive Director of Women's Audio Mission. She is a songwriter, composer, recording engineer, and producer who has shared the stage with P.J. Harvey, Pixies, Throwing Muses, Flaming Lips, and Fugazi. In the studio, she has worked with Lenny Kaye of the Patti Smith Group, Greg Hawkes of The Cars, Kronos Quartet, Beyonce's Touring Band, and more.
____
STAY TUNED AS WE ANNOUNCE MORE GUESTS!

---
VENUE HISTORY

The Record Plant is one of the world's most known studios, which produced a string of true classics: the Eagles' Hotel California; Stevie Wonder's Talking Book, Innervisions, and Songs In The Key Queen. They are also known for working with Michael Jackson and Janet Jackson, Madonna, Rolling Stones, Rihanna, and Beyoncé! Visit their artist page for their entire lineup.
___

CMNTY Culture Group, formed in 2020, is an independent music and media enterprise led by a talented and visionary team of the 
music industry and financial executives dedicated to advocating from a creative and human point of view to nurture artists through education, creation, business collaboration, and thought leadership.
---
MEMBER DISCOUNT:
Become a WAM Member for discounted tickets, plus a full list of annual member benefits, and belong to a global network of women and gender-expansive professionals in sound!
Become a WAM member here!
Already a Member? Please email education@womensaudiomission.org for your Discount code.
---
PRICING AND REFUNDS:
Attendees can receive refunds up to 7 days before the event start date. Registration will not be available once the event begins. Registration is non-transferable.
---
PLEASE NOTE:
Masks will be required as we continue to protect the most vulnerable among attendees.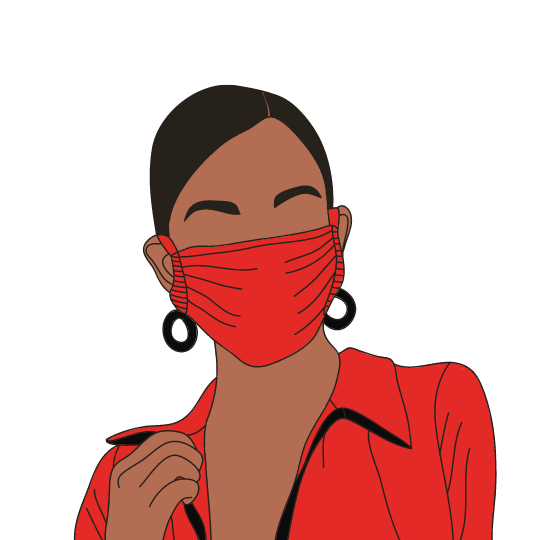 Women's Audio Mission focuses on increasing the gender balance in audio production and technology sectors since less than 5% of the population employed in these sectors are women or gender-expansive people. There are limited spots available in our events, and they often sell out, so we ask that if you are not a woman (transgender or cisgender), non-binary, gender-expansive, or gender non-conforming, that you reconsider registering. We will not turn anyone away, but please be mindful that if you take up a seat, that is one less woman or gender-expansive individual that we can serve. We thank you for your understanding in advance and for joining us in our mission to advance women, girls and gender-expansive people in music production and the recording arts.
---
PHOTO RELEASE:
Please note that by purchasing a ticket for this event, you are granting Women's Audio Mission and its staff, volunteers, professional photographers, and the media the absolute right and permission to take during the Event and to use and publish photographs of you, still or moving, with or without your name, and to reproduce same through any media, for artistic, promotional, advertising, web content or other commercial and non-commercial purposes, and you shall not be entitled to any monetary compensation of any kind in respect thereof. We appreciate your support of WAM and our ability to share with our funders the work that we do serve women and gender-expansive artists in audio.
---