Book Studio Time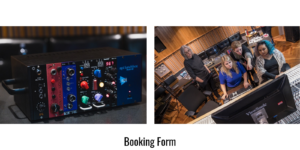 COVID-19 SAFETY
All visitors to WAM's offices/studio must show proof of vaccination as well as a temperature and symptoms check. WAM staff must visually confirm their guests' vaccine card and forehead temperature.

Prior to your session, let your engineer know who will be attending your session and we can work together to determine a number of people that is safe for everyone.
In order to comply with social distancing, please do not invite any non-essential guests to your session.