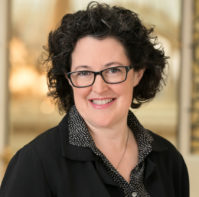 Josina Reddy, MD, PhD
Board Chair, Vice President and Global Head, LASR (Lung, Skin, Agnostic, Rare cancers), Product Development Oncology Hematology Genentech
Josina has held positions of increasing leadership in cancer drug development since 2003 including Senior Executive in Clinical Safety at Genentech. She is driven by a passion to improve treatment options and outcomes for cancer patients with unmet medical needs.

Josina has an undergraduate degree in Molecular Biology from Princeton University and obtained her MD and PhD (Biomedical Sciences/Molecular Biology) from the Mount Sinai School of Medicine. She did her postgraduate medical training in Internal Medicine, Medical Oncology and Hematology, followed by a laboratory postdoctoral fellowship, at the University of California San Francisco.

An amateur musician, mother, and advocate for STEM education and career development for women and girls, Josina is inspired by WAM's mission of "changing the face of sound" and is proud to serve on the Board of Directors.
---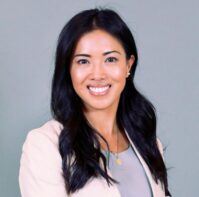 Yinh Hinh
Managing Director, Eagle Capital Management; Creator/Host, Growth from Failure Podcast
Yinh is currently a Managing Director at Eagle Capital Management, an investment management firm founded in 1988 and based in New York. Prior to her work at Eagle, Yinh has over 20 years of experience in the financial services sector, primarily in the alternative investment industry. When she isn't talking about investments, you can find Yinh through her podcast: Growth from Failure where she interviews a wide variety of guests from entrepreneurs, investors, educators, athletes and more to highlight their extraordinary journey of failure and ultimately of growth.

Yinh received her B.A. from the University of California, Berkeley (GO Bears!). She lives in Northern California with her husband and two children.
---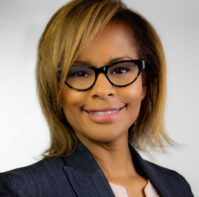 Crystal Houston
Executive Director, MEDIA-O
Crystal Houston is a digital media expert and digital transformation advocate, serial entrepreneur and scholar. She has presented on media disruption, blockchain, and gender equity and uses her influence to address issues of equity and inclusion in media. Houston is executive director of the Media Ownership Project (MEDIA-O), a social impact startup building capacity for underestimated founders, to increase truth and authenticity in storytelling, create a more equitable playing field and produce intergenerational wealth. She is also co-founder and COO at getget, a SaaS influencer payment platform.
Houston earned an MA from the S.I. Newhouse School of Public Communications at Syracuse University with an emphasis in Digital Media Entrepreneurship & Innovation, a Blockchain and the Law certificate from University of New Hampshire Franklin Pierce School of Law, an MBA in Marketing from Keller Graduate School of Management, and a BS in Writing & Graphic Design from Eastern Michigan University. She has served as board chair for the Arts & Business Council of Greater Phoenix, and arts commissioner at the City of Phoenix Office of Arts & Culture.
---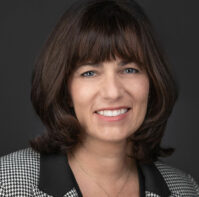 Ariella Kelman, MD
Senior Vice President, Clinical Development at Human Immunology Biosciences
Ariella is a physician in the biotechnology industry who strives to improve the care of patients with serious diseases through medicines development and improving access to quality medical care. She is a mom, daughter, sister, and wife with two adult kids in college and a home full of musicians and joy. She could talk forever about the intersection of healthcare and technology, music, and family. She is motivated by WAM's work to advance and promote education and inclusivity across the music technology and sound engineering professions.
---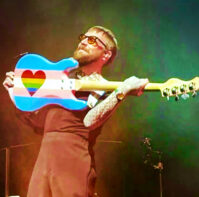 Ben McKee
Bassist in Imagine Dragons, Board Member at Tyler Robinson Foundation, Board Member at Kulture City
Ben has been the bassist for the Grammy Award winning band Imagine Dragons since 2009.

In 2013, Imagine Dragons partnered with the Robinson family to create the Tyler Robinson Foundation in memory of a young fan who passed away from cancer. TRF helps families fighting a pediatric cancer diagnosis by assisting with the unseen costs and sacrifices that come along with such a diagnosis. Ben has served as a board member since the foundations inception.

Kulture City is a non-profit organization focused on creating a safer more accessible world for the 1 in 6 individuals that suffer from an invisible disability such as ptsd, autism, dementia or strokes. They work to make public spaces and event venues more accessible as well as offering training programs for law enforcement agencies in order to prevent mistreatment of individuals who may be suffering from a sensory related episode. Ben has served as a board member at Kulture City since 2019.

Ben was inspired to join WAM after witnessing the lack of diversity that is pervasive throughout the recording industry and the power that a motivated group of people coming together can have to create positive change. Ben lives in the Bay Area and is thrilled to be a part of an organization fighting to change a global industry he works in from a home base in the community where he lives.
---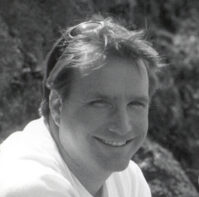 Philip Nicol
Senior Director of Operations, Dolby Laboratories
Philip Nicol's professional experience spans the technology, media, and entertainment sectors. Most recently he served as the Senior Director of Operations at Dolby Laboratories, previously serving in various roles at Dolby including Director of Strategy and Corporate Development. His responsibilities have included business operations, developing new technologies and products, advising on strategic plans, and executing Dolby's merger and acquisition activities.

Before joining Dolby in 2012, he directed the Market Solutions group at Avid Technology, where he defined the strategy, business models, and product features for solutions used by creators, editors and producers in the music, post, and film industries. Previously, Philip served as Chief Operating Officer of Sibelius Software and was part the management team that negotiated and executed the sale of Sibelius to Avid.  Before joining Sibelius, Philip held senior management roles in finance, product management, and operations for several venture funded technology firms.

Philip received a BA degree from the University of California and in addition to WAM, serves on the Board of Trustees of the San Francisco Conservatory of Music and the Advisory Board for the Berklee College of Music. He is a member of the Recording Academy and previously served on the Executive Advisory Council for the Grammy Music Education Coalition. Philip holds several patents in adaptive audio and multimedia processing.
---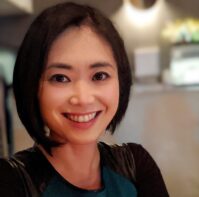 Yuki Richardson
Director of Finance, Google
Yuki is currently a Director of Finance at Google, leading Finance for many of Google's platform products, including Android, Wear OS, Android TV, and Android Auto. Yuki is also a member of the USA Taekwondo Board of Directors and Audit Committee Chair.

Prior to Google, Yuki spent several years with NBC Universal and General Electric, where she started her career in the Financial Management Program and Corporate Audit Staff, and held management positions in FP&A.

A passionate advocate for equity, diversity, and inclusion, Yuki has led and and sponsored under-represented employee community groups in the workplace. She is thrilled to be on the Board of WAM to "change the face of sound" and inspire more women and girls to consider education and careers in STEM.
---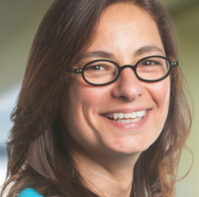 Gail Romano
Product Director, Innovation Accelerator, Charles Schwab & Co
Gail Romano brings leadership experience in product management, marketing, operations, and strategic partnerships to her role as lead Product Director, Innovation Accelerator at Charles Schwab & Co. Previously, Ms. Romano was vice president of marketing for Practice Fusion, a healthcare IT startup. Prior to that, she served as director, North American Operations and Global Marketing for LatentZero, where she was responsible for building the company's North American operations. She earlier worked at the New York Stock Exchange as director of Broker Systems and Technology Marketing, and held several management positions at Advent Software. Ms. Romano began her career at Bank of America. She is an active, hands-on volunteer in the Bay Area and with Habitat for Humanity Global Village on an annual project they have been leading in El Salvador for over 20 years. She holds a bachelor's degree in business administration and finance from Fordham University.
---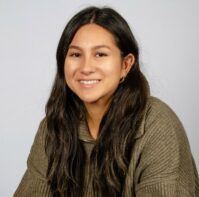 Jaye Sosa
Product Manager - Dolby Laboratories
Jaye is a product manager at Dolby Laboratories and has had a passion for pursuing a career in audio/music ever since she was in high school. During her time at Dolby, Jaye has contributed to Dolby's Advanced Technology Group as well as the Dolby.io organization. She uses her background (and love) of audio engineering combined with a passion for solving problems to help develop meaningful and impactful products. She also currently co-leads Dolby's LGBTQ+ employee resource group and serves as a mentor for Dolby's intern program. Prior to Dolby, Jaye worked as a dialogue mixing engineer for the fitness and wellness industry.

The work of WAM played a significant impact on Jaye's personal journey developing her career in audio over the last 10 years and she is honored and so excited to give back to this organization and help inspire the next generation of young people to pursue their passions in audio and music.

Jaye received her Bachelor's of Music in Music Technology and Minor in Computer Science at New York University."
---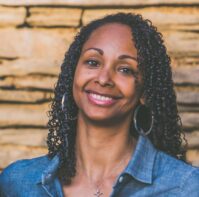 Bärí A. Williams
COO, Bandwagon Fan Club, Inc.
Bärí A. Williams, Esq. is an attorney, author, diversity advocate, and tech advisor, currently serving as the COO of Bandwagon Fan Club, Inc. She is an alum of StubHub, and Facebook, where she supported all legal strategy and work for Connectivity Labs, building drones, lasers, and satellites to facilitate internet access in under-resourced countries. While at Facebook, she also created the Supplier Diversity Program.

The Oakland native is also a published author with bylines in the New York Times, WIRED, Fortune, and Fast Company. Her book, "Diversity in the Workplace: Eye-Opening Interviews to Jumpstart Conversations About Identity, Privilege, and Bias," was released on March 31, 2020. Bärí has served as an advisor to startups in the enterprise and e-commerce space, including Blavity (and AfroTech), and Owl (acquired by Amazon).

Bärí is a graduate of the University of California, Berkeley (BA, Mass Communications), St. Mary's College of California (MBA), the University of California, Los Angeles (MA, African-American Studies), and the University of California, Hastings College of Law (JD). She is also a board member for the California African American Museum, Wake Networks, and a member of The Links, Incorporated, and Alpha Kappa Alpha Sorority, Inc.
---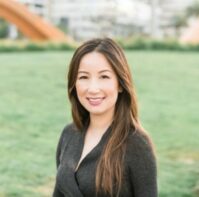 Hau Yeung
Client Success Executive and General Manager
Hau Yeung is an accomplished Client Success Executive and General Manager with 20 plus years of experience in the tech and e-commerce world, leading teams to drive business growth. She has an impressive track record of serving as a General Manager and managing P&Ls from start-ups to Fortune 500 companies for a diverse portfolio of e-commerce businesses. Hau earned her Bachelor's degree in Business Administration from the University of California, Berkeley.

Hau is a music lover, a native of the Bay Area, an amateur karaoke singer, a mother, a dog lover, and a passionate advocate for diversity, equity, inclusion, and belonging. Having learned English as a second language, Hau understands the firsthand power of music as a universal language to unite people. She is thrilled to serve on the Board of WAM to help bring change and create opportunities for women and gender-expansive individuals to enter the music, audio, and technology professional fields.
---

Juliette Bouquerel
Emeritus Board Member
Juliette Bouquerel has 15+ years of global business development and content production experience, most recently as Head of Business Development for Spreaker. Juliette has built partnerships with some of the largest companies in the world, including Apple and Google, as well as major media entities like the BBC and Associated Press to open the U.S. market for our European podcasting platform. She held senior business development and product management roles for organizations like Live 365, Inc., SO U and the French Music Export Office.

Global Academic Background: Master of Arts (University of Technology in Sydney) and Master of Arts / Bachelor of Arts (Pantheon-Sorbonne University in Paris).
---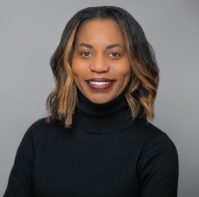 Joy Branford
Emeritus Board Member
Joy Branford is a seasoned Global People and Culture Leader and Co-Active Coach at Genentech/Roche. Joy has over ten years of experience guiding HR Strategy and Operations for global companies in Medical Devices, Energy and Pharma, in addition to designing, developing and implementing transformative people practices.

Joy holds a Masters Degree in Human Resources from Golden Gate University and a Bachelor of Arts in Business Management from Menlo College.

Giving back to the community has always been a focus of Joy's and over the years she has worked with Homeless Organizations, Habitat for Humanity and Mental Health support Organizations. Joy proudly serves on the WAM Board of Directors.
---

Rick Brusseau
Emeritus Board Member
Rick Brusseau is the Owner of Sea View Partners, High-Net-Worth and Private Client Consultancy in San Francisco, CA. Rick also serves as a pro bono Financial Consultant to businesses nationwide via San Francisco-based Pacific Community Ventures. He has previously held Executive and Financial Leadership positions at large non-profit and private companies and has worked with the Federal and State governments on the establishment and funding of Tribal TANF Programs in Northern California. Rick has taught graduate-level courses in Finance at Dominican University of California. He holds a Master of Business Administration in Strategic Leadership from Dominican University. He also serves on the board of Palo Alto-based nonprofit Society of New Communications Research.
---

Dina Ciraulo
Founding Board President Emeritus
(1963-2016)
Dina Ciraulo was the Founding Board President and an integral part of the launch and ongoing success of WAM. She was a Professor of Cinema at City College of San Francisco and a seasoned and passionate educator for over 18 years until she passed away in 2016 after a year and a half battle with ovarian cancer. Dina was the partner of WAM's Founder and Executive Director, Terri Winston, for over 20 years. Dina had a profound love of teaching and her students, and was passionate about diversity and gender equity in the media.

Ciraulo's feature film Opal, about self-taught naturalist and cult icon Opal Whiteley, premiered at the 2010 Mill Valley Film Festival. Opal was awarded the Nell Shipman Directing Award from the Long Island Film Festival, two screenwriting awards, an Individual Artist Grant from San Francisco Arts Commission, a FilmHouse Residency from the San Francisco Film Society, Honorable Mention from the Kenneth Rainin Foundation, and a spot in the Ninth Street Film Center Artist Incubator Program.

Ciraulo's short films have screened internationally, including the Telluride Film Festival, the SXSW Film Festival, the Hamptons International Film Festival, and the European Media Art Festival.

She attended the Whitney Museum of American Art Independent Study Program, where she was awarded the Van Lier Scholarship and had BA in Comparative Literature from UC Berkeley and an MFA in Film Production from San Francisco State University.
---

Omer Cohen
Emeritus Board Member
Omer Cohen is Chief People Officer at Eventbrite, where he leads Recruiting, HR, L&D, Facilities, IT, Program Management, Social Innovation, and Site Management of Non-Commercial Geo's.

He is former Chief Operating Officer at Lytro. Prior to his work at Lytro, Omer was President and COO of the Great Place to Work Institute, the global HR advisory firm in 40 countries known for Choosing Fortune's 100 Best Companies to Work For in America. Omer began his career with Deloitte Consulting, later served in leadership roles at human capital software firms DigitalThink and Workforcelogic, and most ran an independent consulting practice helping companies like Facebook, Google, Autodesk and others with strategy, leadership, culture and organizational development.

In his spare time, Omer enjoys rocking out on his drums, trying to compete with younger, faster soccer players on Sundays and spending time with his teenage daughters.

He holds a BA in Economics from Brown University and an MBA from the University of Michigan.
---

Matt Frazier
Emeritus Board Member
Matt has 15 years of experience in the Music Technology and Pro Audio industries representing leading brands such as Mackie, Ampeg, Pro Tools, Digidesign, Sibelius, and M-Audio. His background in music includes an undergraduate degree in music theory from Occidental College and a master's degree in commercial music from Cal State Los Angeles. Matt also performed as a drummer and recorded as a multi-instrumentalist for several years in Los Angeles and around the country. He continues to maintain an active recording and mixing schedule in the Pacific Northwest.
---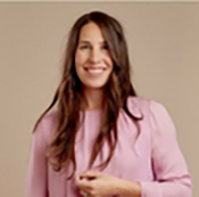 Laura Frey
Emeritus Board Member
Laura is an impact investment professional with over 10 years of experience in Latin America and Emerging Markets building funds, investing and advising in portfolio companies, and creating bridges to new capital.

Laura is passionate about catalyzing inclusive entrepreneurial ecosystems, in the US and abroad, and creating financial vehicles to invest in early stage tech entrepreneurs. As COO & CoFounder of Change Catalyst, Laura analyzed paths such as crowdfunding as a way to democratize access to capital, as well as integrated capital approaches that combine impact investing + venture capital. She was responsible for launching the company's first Startup Showcase in NY, featuring early stage and underrepresented entrepreneurs in the fintech, edtech and SAAS space. This marks her third venture, where previously she founded an eco-tourism company and micro-finance revolving fund in Costa Rica.
---

Prachi Gupta
Emeritus Board Member
Prachi Gupta is a Director of Engineering at LinkedIn where she heads the R&D teams for messaging and groups. With over a decade of experience in consumer technology companies she is responsible for leading strategy and execution of a highly scalable and distributed technology stack that powers millions of site visits. An active supporter of diversity in STEM, Prachi also co-founded LinkedIn's Women in Technology initiative.

She holds a Masters in computer science, and has significant experience in working with startups to explore innovative solutions to real world problems; from socially driven consumer websites to enterprise business intelligence & analytics software.
---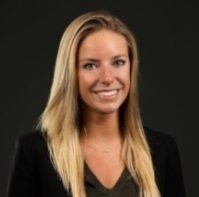 Heather Judd
Emeritus Board Member
Heather currently serves as the Head of Investor Relations, N. America & Europe, for B Capital, a global technology investment firm. B Capital invests in early growth-stage technology companies and leverages its exclusive partnership with the Boston Consulting Group (BCG) to help its companies scale globally. Heather was most recently Head of Partner Relations at Glynn Capital, a 40+ year old Silicon Valley based investment firm where she led the firm's fundraising and investor relations efforts globally. Prior to Glynn, Heather was a Vice President at Lazard, focused on seeding and raising capital for the firm's alternative investment strategies. Heather began her career at Morgan Stanley in New York, working in the firm's alternative investment management division and in a strategic role leveraging cross-divisional revenue opportunities between the investment bank and wealth management business.

Heather received her B.A. in Economics from Bucknell University and holds a Chartered Alternative Investment Analyst (CAIA) designation. Heather believes that a world in which women's voices are heard is a better world for all. Heather is thrilled to help WAM empower women & girls through STEM/creative technology training and career development programs.
---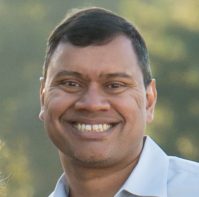 Sandy Khaund
Emeritus Board Member
Sandy is a serial entrepreneur/intrapreneur with 25 years experience across software development, strategy consulting, product marketing, and business development. He has held managerial and executive positions at five Fortune 500 companies (including Intel, Microsoft, and Warner Media) and served as a C-Level executive at three acquired startups (Piczo, Instadium, and UPGRADED). He has also founded startups in the Streaming Media, EdTech, and Live Event space.

Most recently, Sandy was founder and CEO of UPGRADED, a blockchain ticketing company that was acquired in 2018 by Live Nation/Ticketmaster, where he subsequently took on a role as Vice President and General Manager. Currently, he serves as an Entrepreneur-In-Residence at MindSpring Capital, a global sportstech investment and advisory firm, and is on the Board of Directors at the Maker Foundation, an organization developing "DeFi" technology for borrowing, savings, and a stable cryptocurrency on the Ethereum blockchain.

Sandy has a BSEE & M.Eng from Cornell University, a BA in Physics from Ithaca College, and an MBA from Wharton.
---

Catherine Lacavera
Emeritus Board Member
Catherine Lacavera joined Google in 2005. As Director of IP and Litigation, she manages a team of over twenty-five intellectual property attorneys and technical advisors. She oversees a global litigation docket that has included more than 500 patent and other intellectual property matters, including the Viacom and other copyright litigation against YouTube, and the Apple, Microsoft and Oracle copyright and patent litigation directed at Android. Ms. Lacavera also advises on complex licenses and acquisitions, including the acquisition of Motorola Mobility for $12.5 billion, the acquisition of Nest for $3.2 billion and the sale of Motorola Home to Arris for $2.2 billion. She has been named one of Fortune Magazine's 40 Under 40, a U.S. Rising Star by Legal500, one of the most innovative in-house counsel by the Daily Journal, a Rising Star in the Best Bay Area Corporate Counsel Awards, and among the top 40 under 40 by the Silicon Valley Business Journal for significant contributions to the community. Prior to joining Google, Ms. Lacavera practiced IP litigation in New York City at a large global law firm.
---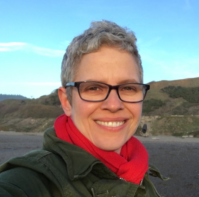 Maggie Law
Emeritus Board Member
Maggie is a Senior Director of Product Design at Okta. She has previously held design lead and management roles at Salesforce, SAP, Peoplesoft/Oracle, and Skyport Systems. At Salesforce, she managed UX teams responsible for the entire CRM suite (Data, Service, and Sales Cloud). During the 2014 Spring semester, Maggie taught a graduate-level course on UX research methods at UC Berkeley's School of Information. A former semi-professional musician, Maggie played bass, guitar, and trumpet for Bay Area bands including The Philosophers, Venus Envy, Her Majesty the Baby, and tea. She holds a Master of Information Management & Systems and a BS in Classical Languages from UC Berkeley. In addition to her WAM Board experience, she previously served on the Board of SF-based nonprofit No Means No Worldwide.
---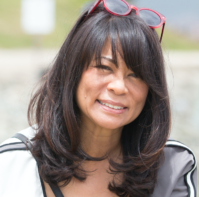 Pamela Marcus
Emeritus Board Member
Pam is a serial entrepreneur. She began her career as a pediatric physical therapist working with disabled children and babies. As a feeding therapist in the neonatal intensive care nursery, she became concerned about the dangers of plastic and excessive plastic waste in hospitals. She saw a need for healthy, environmentally friendly products and founded Lifefactory in 2007. Lifefactory became a market leader of silicone covered glass bottles and housewares with global distribution. Lifefactory was sold to Thermos in 2017. She continues to consult with other start-ups and enjoys mentoring other female entrepreneurs.

She recently was Project Manager for the musical group Toro y Moi and Company Records and Studios, a creative collaborative agency. She was responsible for trademarks, merchandise sales, special events, marketing and branding. She also is the Executive Producer of an upcoming video called "Pamela" by Company Studios.

Besides her work with WAM, other interests include cryptocurrency, blockchain innovations, women's issues and diversity and equality in the workplace.
---

Patti Moran
Emeritus Board Member
Patti Moran is the Vice President of Marketing and Communications at the International Legal Technology Association (ILTA), where she is responsible for digital marketing, partner development marketing, communications and event marketing for the leading legal tech professional society. Prior to ILTA, Patti held senior marketing roles at several tech organizations, and was the Senior Director of Global Certification Marketing at CompTIA, directing marketing efforts in the US, EMEA and Asia Pacific. As the IT Assocation, one of CompTIA's mission is to bring more women and diversity into careers in IT, a field where women also continue to be under-represented, across numerous industries and specialties. Patti holds a B.A. in Communication/Journalism from California State University, Long Beach, and is an avid flyball fan with her black lab Mallory. Patti served on the Women's Audio Mission Board for 8 years.
---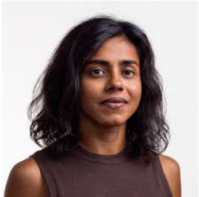 Mahima Muralidharan
Emeritus Board Member
Mahima Muralidharan is a clinical psychologist with extensive experience providing program management, training, and psychological care for adults, children and families. She is the co-founder of Cohear SF, an organizational consulting firm based in San Francisco. She advises companies on work place well-being and diversity and inclusion initiatives. Mahima serves as the Chief Psychology Officer at Tiatros, a San Francisco based digital therapeutic company. She has a keen interest in socio-cultural processes, specifically the impact on women and children. She is passionate about social justice and equity based initiatives.
---

Linda Naugle
Emeritus Board Member
Linda Naugle has more than 17 years of experience with university, international education, conservation and humanitarian non-profits. Currently leading the alumni engagement and fundraising efforts for the School of Management at the University of San Francisco, Linda is responsible for all development activities for the School of Management which includes the undergraduate business majors as well as the MBA, Executive MBA, and other graduate business programs.

As someone with a dream of one day being a voice on a Disney film, she can directly relate to the mission of WAM and is excited to see more women in audio engineering achieve their goals. In her spare time, Linda can be found somewhere around the hills in the Bay Area on her bike.
---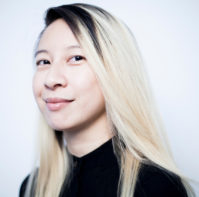 Helena Ngo
Emeritus Board Member
Helena is on Dolby's global marketing team and responsible for driving marketing initiatives for Dolby Atmos Music. She's developed the marketing strategy and planning for the debut of Dolby Atmos Music — the next era of music creation and experience for artists and fans. Helena leads cross-functional teams at Dolby on related consumer campaigns, events, experiential programs, and activations with key partners of Dolby Atmos Music.

She is driven to make girls and women's voices heard and represented more within music, media, and creative technologies through her support of Women's Audio Mission.
---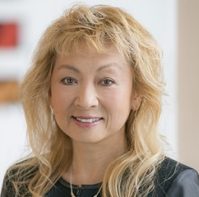 Judy Priest
Emeritus Board Member
Judy Priest is a Distinguished Engineer in the Cloud Infrastructure & Operations group at Microsoft, where she drives new technologies into the architecture, design, and operation of next generation Azure data centers. Judy has a technical engineering background that includes applied electromagnetics, optics, silicon and systems, compute, storage, graphics, wireless, networking, AI/ML, and blockchain. She has previously worked at Cisco Systems, Silicon Graphics, Hewlett-Packard, and Digital Equipment Corporation, as well a few startups.
---

Deborah Quick
Past President and Emeritus Board Member
Debbi Quick is a Senior Associate in Morgan Lewis' San Francisco office. Deborah E. Quick represents clients in complex civil appeals, and in trial court litigation conducted in anticipation of possible appellate review. She also represents clients seeking land-use entitlements, compliance with environmental statutes like the California Environmental Quality Act and the National Environmental Policy Act, and in defending in litigation entitlements that have been granted. Deborah's appellate experience encompasses analysis and arguments across many different issues for clients on matters involving banking, retail, energy, manufacturing, insurance, patents, and the environment. Her undergraduate honors degree in French Literature and law degree were both granted by UC Berkeley. Debbi is an alumnus of the French Horn sections of the Berkeley Youth Orchestra, the Oakland Symphony Youth Orchestra and the San Francisco Symphony Youth Orchestra, with which she performed in world premieres of works by Laurie Anderson and Lou Harrison, among others, and toured in Italy and Switzerland. She is a head coach of San Francisco High School's Mission High mock trial team, and serves on the ballot measure advisory committee of SPUR (formerly the San Francisco Urban Research and Planning League).
---
Jenny Sparks
Past President and Emeritus Board Member
Jenny Sparks is North America Sales Leader for IBM and has over 20 years experience in the music industry. She studied Music at the Lamont School of Music of Denver and graduated with honors from the Percussion Institute of Technology. She has recorded and toured with many bands including Word recording artist Rachel Rachel and Letnom artist Cat B'lues. She founded a successful hi-tech women-owned business and currently holds a sales executive position at IBM. Jenny is a past President of WAM's board, on which she served for more than 7 years.
---

Andrea Steves
Emeritus Board Member
Andrea is a multi-platform artist, musician, and ecologist who lives in Oakland, CA. Andrea currently manages environmental sustainability programs at Google.org. She previously held sustainability and product management roles at Amazon.com, Google, and Toyota, and was a Partner with Design Less Better, a small consultancy which focused on ethical design. Andrea holds an MBA with emphasis in Nonprofit Management from the Ross School of Business at the University of Michigan. She also holds degrees in Performing Arts Technology (Saxophone/Media Art) and Computer Science from Michigan. Andrea is co-founder of FICTILIS, an art collective who has shown work both internationally as well as in the Bay Area at venues such as SOEX, ProArts, The Lab, The Red Poppy Art House, and Interface Gallery. FICTILIS ran a gallery space in Seattle from 2010-2012. Andrea is an accomplished saxophonist and sound artist and has played saxophone and electronics in a number of bands and in ensembles such as the Creative Arts Orchestra and University of Michigan Saxophone Studio quartet. She has served on the Board of Women's Audio Mission since 2013 and is an Advisor to Drip.fm, a platform for independent record labels and artists.
---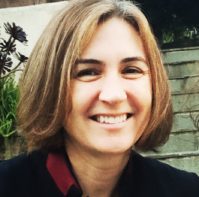 Lisa Sullivan-Cross
Emeritus Board Member
Lisa is currently the Head of Growth Marketing at Pinterest, where over 450 million people come every month to get inspiration to create a life they love.

With 25 years digital marketing experience, she is an innovative data-driving marketer with a track record building and growing digital businesses and divisions at companies such as Art.com, Pandora, Lucasfilm, New Line Cinema, Warner Bros., Evite, Billboard, and Hollywood Reporter.

She is an avid runner fueled by her love of music and enjoys spending time in nature with her wife and their three kids. She is passionate about fighting for social justice in the workplace, working to build diverse teams as well as empowering her teenage daughter to identify and fight gender bias and racial bias at school.
---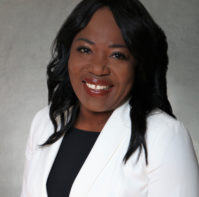 Adelmise Warner
Emeritus Board Member
Adelmise Warner is Vice President - Global Diversity and Inclusion Officer at SiriusXM and Pandora. She joined Pandora in 2015 as Senior Employment Counsel and most recently was Division General Counsel – Global Employment and Compliance. In 2018, she took on the role of Global Head of Diversity and Inclusion for Pandora. In 2019, with the merger of SiriusXM and Pandora, she became Vice President – Global Diversity and Inclusion Officer for the combined Company. Adelmise develops and implements diversity and inclusion strategies, including the hiring, retention, development, and advancement of underrepresented talent. Adelmise is a 2019 Eisenhower Fellow in the Zhi-Xing China Eisenhower Fellowship Program, where she is researching strategies to increase gender and ethnic diversity at the senior and executive leadership levels and on corporate boards.

Adelmise received her JD from University of California, Hastings College of the Law, and her undergraduate degree in Political Science from University of California, Berkeley. She also serves on the Board of the National Employment Law Council (NELC), an organization that advances attorneys of color. Adelmise previously served on the Board of the Latin America Community Assistance Foundation (LACA), a non-profit organization that provides services to Latin America and Haiti (her home country). Adelmise has 3 children and enjoys a variety of music and the performing arts, especially musicals and the symphony.
---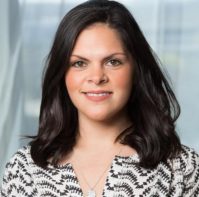 Alyssa Whitcomb-Zeidel
Emeritus Board Member
Alyssa Whitcomb-Zeidel is a Product Operations Manager for NDWA Labs. She has 10+ years experience in operations, strategic partner management, and technical program management.

As a first generation college student who grew up in the Bay Area, Alyssa is impassioned by WAM's curriculum and programs to attract underserved women and girls to STEM and creative technology studies. She graduated from the University of Southern California in 2010 with an MS in Public Policy, Planning and Management.
---

Aniyia Williams
Emeritus Board Member
Aniyia Williams is Founder & CEO of Tinsel, founded in response to the lack of tech products developed with women in mind. After coming up with the idea of an audio accessory that doubles as a beautiful piece of jewelry, she decided to leave her role as Head of Marketing with Voxer in 2014 and build a company to address the tech needs of women.

Her unique background in tech and the arts spans beyond marketing into brand building, community management and business development. After a decade of training as a singer of classical music and opera, and time spent fundraising major gifts for Wolf Trap Foundation for the Arts and the Levine School of Music, she joined the mobile messaging startup Voxer as a Community Manager and worked her way to leading the Marketing team.
---

Nancy Valente, M.D.
Emeritus Board Member
Nancy Valente, M.D. is Global Head of Hematology Development at Genentech where she leads the clinical development of hematology medicines. A board certified hematologist and medical oncologist, she is focused on continuing to improve outcomes for people with blood cancers.

Dr. Valente, who has more than 16 years of industry experience, joined Genentech in 2003. She is responsible for clinical development for an extensive hematology portfolio, with medicines that span diverse mechanisms such as antibodies, antibody drug conjugates, apoptosis, immune therapy and signaling. She oversees a team of 40 medical directors and clinical scientists located at three global sites in California, England and Switzerland. During her time at Genentech, she has overseen the development programs for several new indications for Rituxan, as well as Gazyva, the first medicine with Breakthrough Designation to be approved by the FDA.

Dr. Valente started her career as a practicing oncologist at the University of California San Francisco (UCSF) where she specialized in breast cancer as UCSF faculty. She received her medical degree from the University of Missouri and completed internal medicine training at Oregon Health Sciences University, followed by fellowships in hematology at Stanford University and oncology at UCSF. Dr. Valente has published research in hematology, solid tumors and immunotherapy in leading scientific journals and is an active member of the American Society of Clinical Oncology, the American Association for Cancer Research, and the American Society of Hematology.
---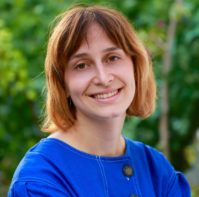 Hannah Valente
Emeritus Board Member
Hannah Valente is a Bay Area musician and elementary teacher. She graduated from The University of San Francisco in 2018 with a BA in Sociology and Economics. Hannah is currently a teaching fellow at The San Francisco Day School in Kindergarten. She plays in two bay area rock bands, The She's and World Smasher. The She's recorded their first LP at Women's Audio Mission in 2011, and Hannah has been involved with the nonprofit ever since. She has taken the women's adult classes and has helped teach the Girls on the Mic program. Because of her experience as an active female musician and as a Girls on the Mic teacher, Hannah has a unique understanding of WAM. Her passion for WAM stems from seeing firsthand the way the organization changes the lives of all who participate in its programs, but also from the way it changed her life, giving her a voice as a female musician and a platform to inspire other women and girls in the music industry.