Careers
Visit our career site and help us Change the Face of Sound!
Recording Engineer – Part Time
The Part-time Recording Engineer is responsible for engineering on assigned studio sessions with clients for WAM.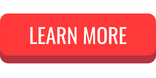 About Women's Audio Mission: Women's Audio Mission (WAM), is a San Francisco-based nonprofit dedicated to the advancement of women and gender-expansive individuals in music production and the recording arts, a field in which these individuals are critically underrepresented (less than 5%). WAM uses music and media to attract 4,000+ women/girls/ gender-expansive individuals a year to music technology studies/careers, and believes that women/gender-expansive individual's participation in creative technology will expand the voice of music and media, ensuring that their views and ideas are conveyed in popular culture. Founded in 2003, WAM has grown exponentially to serve 50+ school partners across three school districts and includes two recording studios we own in San Francisco, an educational lab space in Oakland, and global reach online to 30+ countries. WAM's staff consists of teaching artists, audio professionals, and passionate, hardworking individuals in a combination of full-time, part-time, and contract roles.
WAM's professional recording studios are the only studios in the world entirely built and run by women/gender-expansive individuals. Our studio and engineers have worked on projects with Sheila E., Neko Case, Kronos Quartet, Toro y Moi, Margaret Cho, Tune-Yards, Beyonce's Band, Angelique Kidjo (Grammy win), Academy Award-winning soundtrack to the film Dirty Wars, Mary J. Blige/Hillary Clinton Interview and more.