WAM's world-class recording studio and training facility is the only professional recording studio in the world specifically built and run entirely by women and gender-expansive staff.
WAM MEMBERS receive a 20% discount on their studio sessions! Sign up to become a WAM Member today!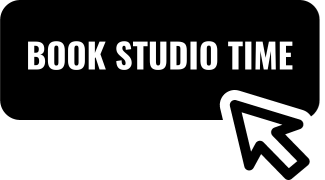 The studio has a vast collection of amazing audio gear and microphones and has previously hosted projects by Alanis Morrissette, R.E.M., Timbaland, and Radiohead. In 2019, WAM's studio was chosen as SF Weekly's Best of SF in the category "Best Hope For Future Of Music."
WAM's unique studio is home to a rigorous internship and training environment that cultivates female and gender-expansive recording engineers and producers and provides a low-cost, high-quality recording environment for independent artists. WAM has had the pleasure of working on many award-winning projects such as GRAMMY winner Kronos Quartet, a Grammy-winning album by Angelique Kidjo, an Academy Award-nominated soundtrack to the film "Dirty Wars," and Vietnamese composer Van-Anh Vo, chosen as one of the 50 best albums of 2013 by NPR.

New to Recording? Read what to expect.