At Women's Audio Mission, we are so proud to have had the pleasure of working on many award-winning projects. Check out a few pictures captured at our studio and our extensive client list, which is organized by Music, Podcasts, Audiobooks, and Voiceovers.
Pictured clockwise from top left: St. Lawrence String Quartet w/ Stephen Prutsman, Chhoti Maa w/ saxophonist Howard Wiley, FR333, Podcast session in Studio 1, Drum kit set up in Studio 2 Live Room, Divinity Roxx with members of Beyonce's band.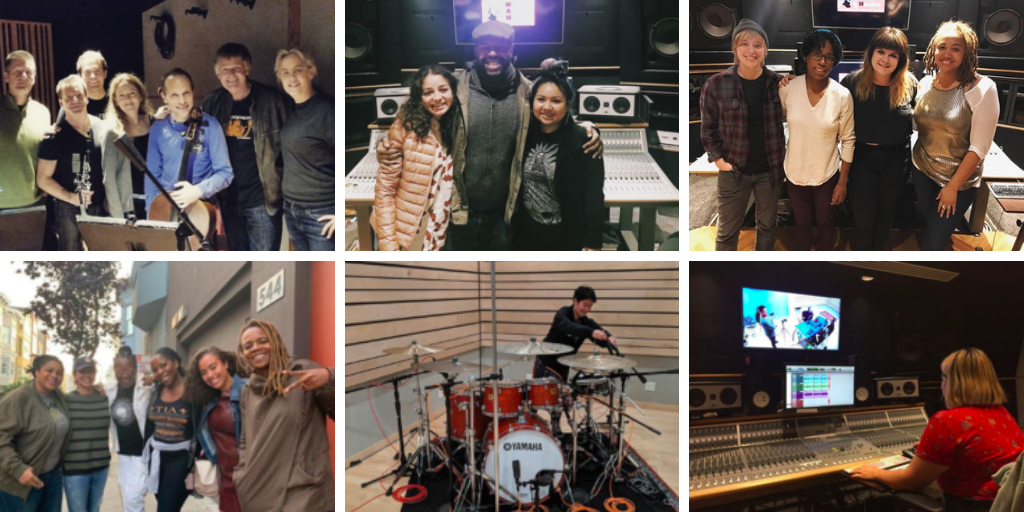 ---
MUSIC CLIENTS
Check out Lalin's latest album, Vertulie!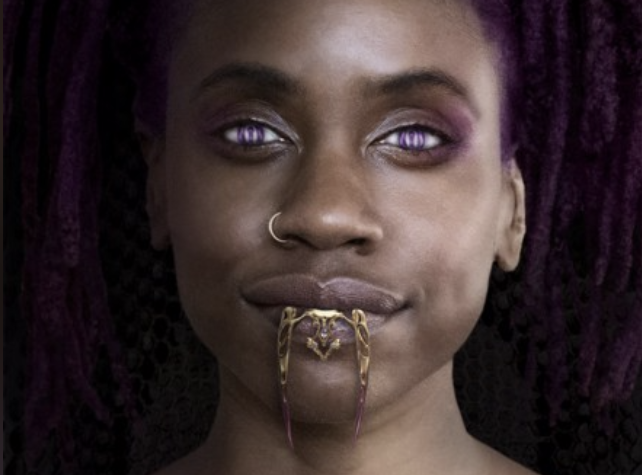 ---
PODCASTS
To listen to something quick, check out this ground-breaking podcast recorded at WAM by Unladylike at www.unladylike.co/episodes.

---
AUDIOBOOKS
Check out When We Rise by Cleve Jones, a great listen recorded at WAMand partial inspiration for the forthcoming ABC miniseries from Academy Award-winning screenwriter Dustin Lance Black and executive producer Gus Van Sant, starring Guy Pearce, Mary-Louise Parker, Carrie Preston, and Rachel Griffiths.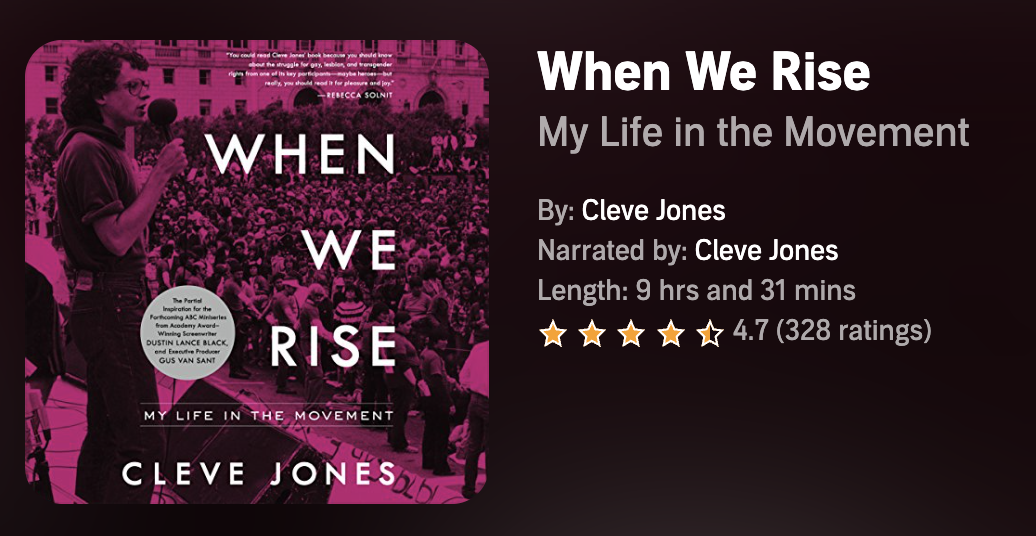 ---
VOICEOVERS
---
Pictured clockwise from top left: Union Pacific, Democracy in Color Podcast – Interview with Jane Kim, Sonita Alizadeh, Clarence Jones, Pamela Z, Cleve Jones, Meklit Hadero, Tune-Yards