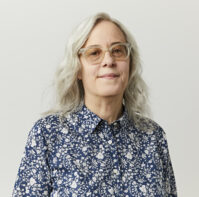 Terri Winston
Founder & Executive Director
Terri founded WAM in 2003 while she was a tenured Professor and Director of the Sound Recording Arts Program at City College of San Francisco from 2001-2011. Her love of music and the recording arts spans 30 years as a songwriter, composer, recording engineer, and producer. Winston was signed as a recording artist, engineer and producer by Polygram and BMG, and has shared the stage with such acts as P.J. Harvey, Pixies, Throwing Muses, Flaming Lips, Fugazi, Cake, and Third Eye Blind. She has collaborated with Lenny Kaye of the Patti Smith Group and Greg Hawkes of The Cars and worked as a recording artist and producer for MainMan whose roster also included David Bowie, John Mellencamp, Lou Reed, & Iggy Pop. Winston has composed and produced theme music for KRON-TV's "First Cut" series, Banana Republic and films that have shown on BRAVO's Independent Film Channel, French Television's Cine Cinemas and major festivals all over the world. She has received an ASCAP songwriting award, Boston Music Award and Bay Area Music Award, is a voting member of the Recording Academy (The GRAMMY's) and is active in the Producers and Engineers wing. Winston has a B.S. in Electrical Engineering from Purdue University.

She is currently serving on the Recording Academy's (Grammy's) National Task Force on Diversity and Inclusion and The Academy of Country Music's Diversity and Inclusion Task Force.
---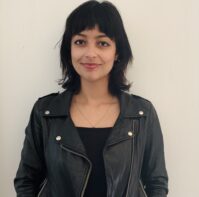 Christina Cerza
Executive Assistant
Christina is a music industry professional, event producer, and radio host. She has produced live shows in LA and the Bay Area, has worked in music venues in booking, operations, and marketing, and now hosts a radio show on Oakland's Lower Grand Radio. A community activist and outspoken feminist, Christina has organized demonstrations and outreach events in support of housing justice, tenants' rights, and women and queer empowerment. Christina has previously held roles at Pandora Media, Live Nation, and House of Blues Entertainment, and is excited to join the nonprofit space and serve WAM's community-based mission.
---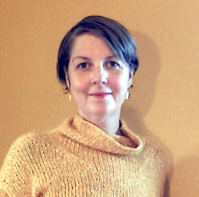 Carol Varney
Interim Director of Strategy and Development
Carol joins WAM after having served in executive director roles in several organizations, including Bay Area Video Coalition in San Francisco and Arts Foundation for Tucson and Southern Arizona. Carol's work has always been centered around the creation of community through education and the arts, and the creation of healthy communities through local and international health education and policy. Carol was a community DJ while growing up in Central Maine, and was a member of the Hampshire College choir as well as the San Francisco Community Choir. Carol played trombone for many years, as well as cello.

Carol serves on the board of trustees for Hampshire College, from which she graduated with with a BA in Cultural and Feminist Studies. Carol also serves on the Advisory Board of SPACE Gallery in Portland, Maine.
---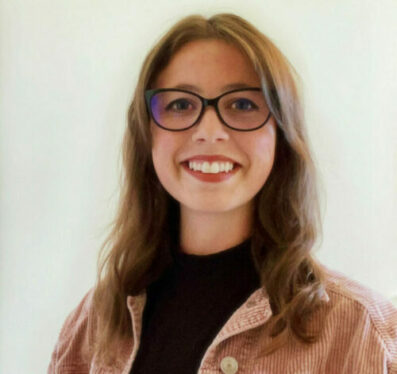 Molly Woodbury
Grants Manager/Writer
Molly is a grant writer and nonprofit professional with a deep love for San Francisco and relentless passion for advancing gender and racial justice. She received her masters and undergraduate degree from San Francisco State University in US History, focusing on racial and cultural history and women/gender studies. She has worked at nonprofits ranging from museums to legal aid providers for low-income communities and volunteers for local queer organizations. In 2021, she won an award for a winning grant proposal in the government sector from Grantstation. Her profound love of music means that much of her spare time has been spent making countless dance playlists and attending Bay Area concerts. She is excited and determined to change the gender background of sound with the rest of the incredible WAM team.
---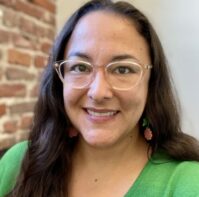 Christina Ayala
Director of Education
Christina is a musician, dancer, and educator who has been working in the Bay Area arts education scene since 2007. Originally from the Central Valley, she earned a BA at NYU and graduated with her Masters in Education from Mills College. She previously managed education programs at SFJAZZ and Jazz at Lincoln Center and most recently advocated for and founded a school-wide performing arts program at a TK–8 school in the Fruitvale, Oakland. Christina is passionate about equity in access to arts education, and creativity as a catalyst for liberation. She also serves on the board of Luna Dance Institute based in Berkeley, CA.
---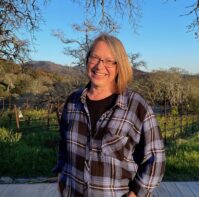 Mary Ann Zahorsky
Studio Director & Lead Engineer
Mary Ann is an engineer/producer with over 25 years experience in the recording industry. She has worked on projects ranging from Howard Wiley's 2nd Line, Afro-Cuban jazz, Whitney Houston, and MC Hammer, to soundtracks for independent films and TV post work on ad campaigns such as Levi's and Taco Bell. Within the Recording Academy leadership, Mary Ann served on the National Board of Trustees and led the San Francisco Board as Chapter President. As an educator, Mary Ann has taught studio recording, production, entertainment business and audio post production at Expression College and at San Francisco State University. She especially enjoys working with emerging artists and engineers and the energy they bring to the evolving field of music.

Mary Ann also grew up playing classical violin and for many years has participated in Traditional Mexican Son and classical African music ensembles. She holds a BA Music from University of California, Berkeley, and a Masters in Education from University of San Francisco.
---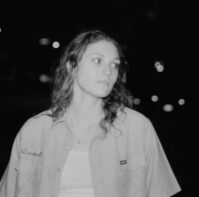 Celia Bolgatz
Studio Facilities Coordinator & Engineer
Celia Bolgatz is a musician, engineer, and producer from Oakland. Her love of community and connection has drawn her to live audio engineering and performance projects, from the Boston Ballet to punk shows around the Bay Area. She is a graduate of Berklee College of Music's Music Production and Engineering program, where she managed operations and supervised engineering on performances and recording projects throughout Boston. She has also been involved in food justice programs and continues to bring people together through food and music.
---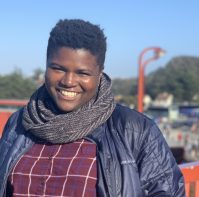 Chanelle Ignant
Intern Program Manager
Chanelle Ignant is the Internship Program Manager at Women's Audio Mission where she supports emerging audio professionals achieve their career goals. She previously led youth media initiatives at KQED where her projects focused on centering and elevating marginalized voices in public media programming. She's also a multi-instrumentalist and guitar instructor who performs and teaches around the Bay Area. Chanelle is a graduate of the Broadcast and Electronic Communication Arts (BECA) Department at SF State.
---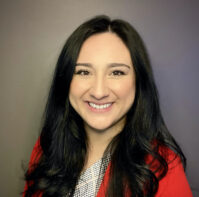 Jamie Hernandez
Marketing Manager
Jamie is a marketing expert with 15+ years of music industry experience specializing in marketing, content creation, music and audio production, songwriting, and voice-overs. She is best known for her time at LOUD Audio, where she quickly became the face and voice of the Mackie brand. Her early years were served as a Field Representative, traveling nationally and internationally to train multiple dealers and call centers on products.

She quickly became the Product Marketing Manager and host of Mackie's first-ever podcast, the "Ins & Outs with Mackie." During her time as host, she got to work and interview notable music industry experts such as Sanjay C, Mike Herrera (MXPX), Matthew K Heafy (Trivium), Herman Li (Dragonforce), and Terri Winston, Founder and Executive Director of WAM. In 2021, she aided in multiple campaigns that rapidly increased social engagement and the development of a fresh new website for the Mackie brand. Before her departure, she was nominated for Billboard's Executive Woman in Music Award.

Jamie is also a multi-instrumentalist who enjoys songwriting, live looping on pedals, and recording/performing with her Electro-pop band, Manifique. She is thrilled to work with a team that shares her same passion for amplifying the voices of underserved markets.
---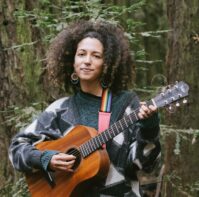 Joyous Bey
Youth Program Manager & Instructor
Joyous is a singer-songwriter, community circle facilitator, and youth educator. They first encountered WAM when they booked studio time to record their debut album; and found a supportive, warm, community & organization. Joyous is honored to now work with WAM as GOTM Program Manager & Instructor and bridge some of their greatest joys: music, youth education, creativity and community building.

Joyous completed a B.A. in American Studies with an emphasis on Race and Ethnic Studies from Wesleyan University. They have worked in the fields of youth development, education, and restorative justice in schools in the Bay Area since 2013. As an artist, Joyous creates soundwaves through voice & guitar that are a balm for the heart & spirit. They are Co-Artistic Director of Thrive Choir based in Oakland, CA. Joyous delights in harmonizing with others, cooking delicious plant-based food, and recharging in nature.
---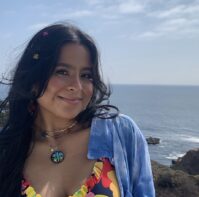 Daniela Rodriguez
Education Coordinator & Youth Program Instructor
Daniela is a passionate storyteller, videographer, and audio enthusiast. Daniela graduated from The Academy of Art University in San Francisco where she received her Associate's degree in Sound Design for Visual Media. She is passionate about storytelling, whether that is through sound, video or writing. Daniela is honored to be able to teach upcoming generations about the importance of audio and is excited to be part of such an amazing community like WAM. She looks forward to the strong foundation of learning, creativeness and expression that is built daily at Women's Audio Mission.
---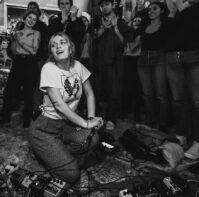 Marta Alvarez
Youth Program Instructor
Marta is a musician and audio engineer from the Bay Area. She's been involved as both participant and instructor at Bay Area Girls Rock Camp and GirlVentures, and joined the Girls on the Mic team after interning at WAM. Marta holds a BA in Environmental Studies from UC Santa Cruz, and became interested in audio production while trying to learn how to engineer her own music. She ended up on a wild ride of experiential learning and now loves to talk about microphones as much as about plants. Catch her jumping around on a stage with her band Pure Hex and booking local shows for Bay Area community radio station, Psyched! Radio SF.
---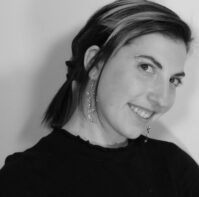 Nancy Ferranti
Youth Program Instructor
Nancy is a Bay Area comedian, researcher, radio/ podcast producer, beatmaker, D.J., and educator. She has always been inspired by art, science, and above all else – a ridiculous love for music. Nancy studied Cognitive Science at McGill University, where she graduated with a unique interdisciplinary B.A. & Sc. degree. Her work since has been motivated by a passion for knowledge translation, storytelling, and audio. Nancy's experimental radio pieces have been featured across international airwaves and her podcast work has garnered notable awards, including a Mixcloud Listeners' Choice Award for Best Science/ Technology Podcast. She deeply believes that audio has the power to share knowledge, facilitate personal expression, and provide a platform to voices typically ignored by mainstream media. Most importantly though, Nancy appreciates audio for the joy and fun it brings to life! Whether she's making beats in bed or recording the noises of BART, Nancy has always been able to seek solace in sound. She could not be more excited to share the power of audio and music (specifically sick beats!) as a Girls on the Mic instructor at WAM!
---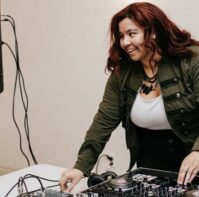 Kiara Dorion
Youth Program Instructor
Kiara is a producer, songwriter, poet, and DJ from Louisiana, who recently planted roots in the Bay Area in 2021. She was a Fall 2021 WAM intern, where she fell in love with the Girls on the Mic program! Kiara holds a Bachelor of Science degree in Information Systems & Decision Sciences from LSU. She is passionate about the intersectionality of heath, wealth, tech, and creativity.