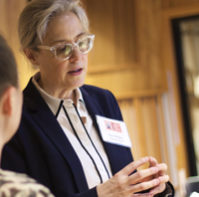 Terri Winston
Founder & Executive Director
Terri founded WAM in 2003 while she was a tenured Professor and Director of the Sound Recording Arts Program at City College of San Francisco from 2001-2011. Her love of music and the recording arts spans 30 years as a songwriter, composer, recording engineer, and producer. Winston was signed as a recording artist, engineer and producer by Polygram and BMG, and has shared the stage with such acts as P.J. Harvey, Pixies, Throwing Muses, Flaming Lips, Fugazi, Cake, and Third Eye Blind. She has collaborated with Lenny Kaye of the Patti Smith Group and Greg Hawkes of The Cars and worked as a recording artist and producer for MainMan whose roster also included David Bowie, John Mellencamp, Lou Reed, & Iggy Pop. Winston has composed and produced theme music for KRON-TV's "First Cut" series, Banana Republic and films that have shown on BRAVO's Independent Film Channel, French Television's Cine Cinemas and major festivals all over the world. She has received an ASCAP songwriting award, Boston Music Award and Bay Area Music Award, is a voting member of the Recording Academy (The GRAMMY's) and is active in the Producers and Engineers wing. Winston has a B.S. in Electrical Engineering from Purdue University.

She is currently serving on the Recording Academy's (Grammy's) National Task Force on Diversity and Inclusion and The Academy of Country Music's Diversity and Inclusion Task Force.


---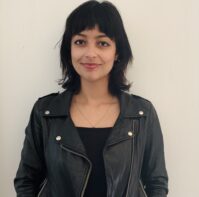 Christina Cerza
Executive Assistant
Christina is a music industry professional, event producer, and avid concert-goer. She has previously produced live shows and mini festivals in the LA area and has worked in music venues in operations and marketing. A community activist, outspoken feminist, and certified sexual assault counselor, Christina has organized demonstrations and outreach events in support of housing justice, tenants' rights, and women and queer empowerment. Christina has previously held roles at Pandora Media, Live Nation, and House of Blues Entertainment, and is excited to join the nonprofit space and serve WAM's community-based mission.
---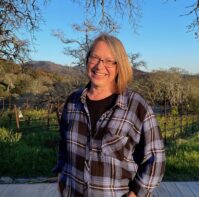 Mary Ann Zahorsky
Studio Director & Lead Engineer
Mary Ann is an engineer/producer with over 25 years experience in the recording industry. She has worked on projects ranging from Howard Wiley's 2nd Line, Afro-Cuban jazz, Whitney Houston, and MC Hammer, to soundtracks for independent films and TV post work on ad campaigns such as Levi's and Taco Bell. Within the Recording Academy leadership, Mary Ann served on the National Board of Trustees and led the San Francisco Board as Chapter President. As an educator, Mary Ann has taught studio recording, production, entertainment business and audio post production at Expression College and at San Francisco State University. She especially enjoys working with emerging artists and engineers and the energy they bring to the evolving field of music.

Mary Ann also grew up playing classical violin and for many years has participated in Traditional Mexican Son and classical African music ensembles. She holds a BA Music from University of California, Berkeley, and a Masters in Education from University of San Francisco.
---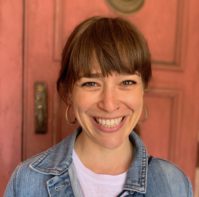 Elena Botkin-Levy
Director of Education
Elena has worked at the intersection of youth development and media-making for over a decade. Elena joined WAM in 2019 and previously served as Director of Media Education at YR Media (formerly Youth Radio) where she led the design and implementation of multimedia training programs for Bay Area high schools students. She managed outLoud Radio, a queer youth media-making program and ran the radio station and training program for young people at ZUMIX in East Boston. Producing radio as a teenager propelled Elena into the media world where she's produced freelance pieces and supported the work of Prometheus Radio Project, the National Radio Project and Free Speech Radio News. Elena is an alumni of Temple University, a collector of oral histories, and an aspiring drummer.
---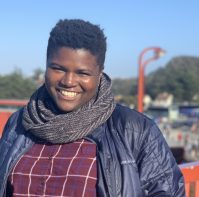 Chanelle Ignant
Intern Program Manager
Chanelle Ignant is a media educator and musician from Los Angeles whose work in youth development has focused on centering and elevating marginalized voices. Most recently she led youth media initiatives at KQED, collaborating with local high school classes to produce radio stories and helping to create pathways for youth voice in public media programming. An avid guitar player, she usually spends her free time performing in bands around the Bay Area or creating loops in her bedroom. Chanelle is a graduate of the Broadcast and Electronic Communication Arts (BECA) Department at SF State.
---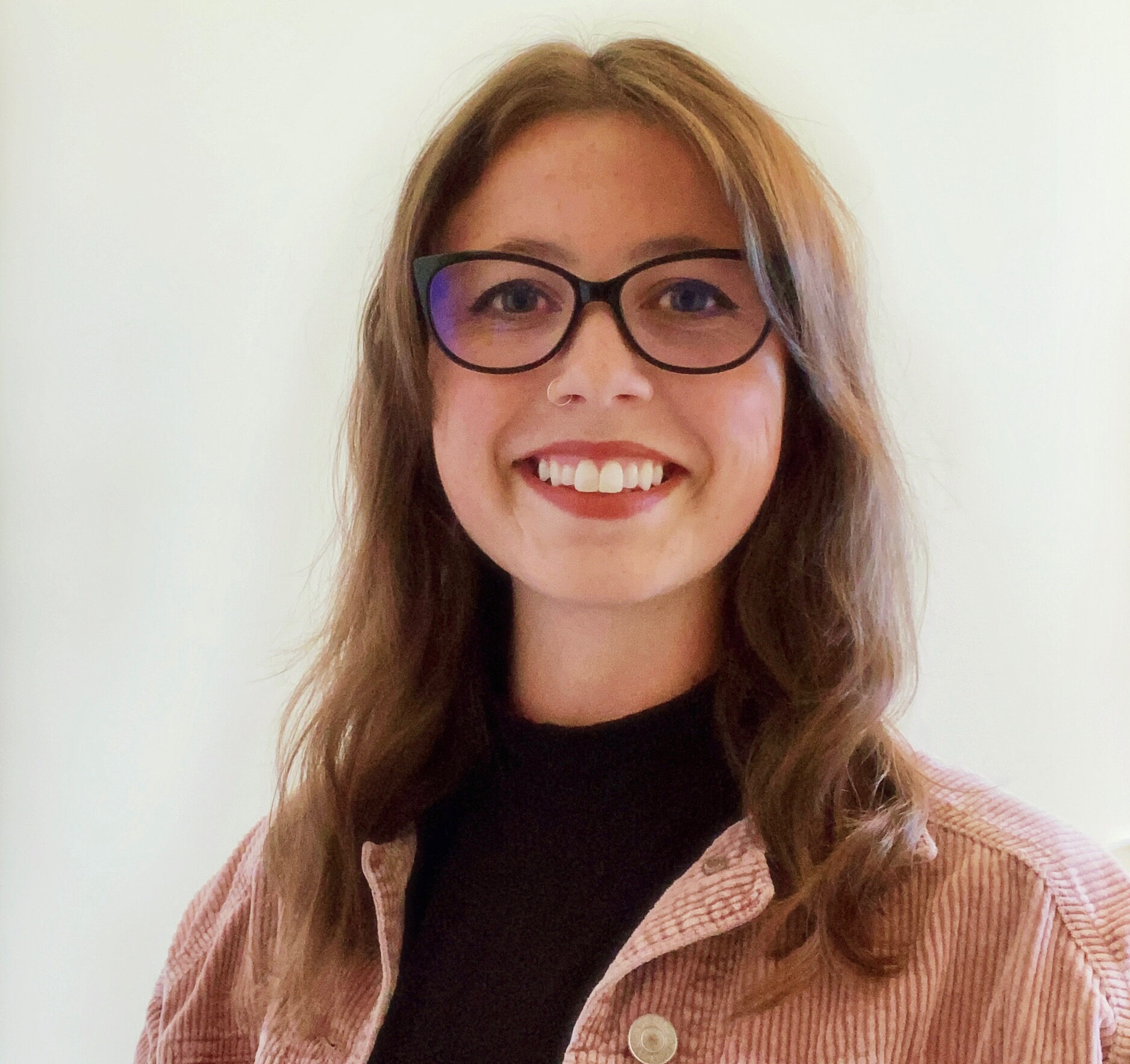 Molly Woodbury
Grants Manager/Writer
Molly Woodbury is a grant writer and nonprofit professional with a deep love for San Francisco and relentless passion for advancing gender and racial justice. She received her masters and undergraduate degree from San Francisco State University in US History, focusing on racial and cultural history and women/gender studies. She has worked at nonprofits ranging from museums to legal aid providers for low-income communities and volunteers for local queer organizations. In 2021, she won an award for a winning grant proposal in the government sector from Grantstation. Her profound love of music means that much of her spare time has been spent making countless dance playlists and attending Bay Area concerts. She is excited and determined to change the gender background of sound with the rest of the incredible WAM team.
---
Joyous Bey
Lead Girls on the Mic Instructor
Joyous is a singer-songwriter, community circle facilitator, and youth educator. In their solo music projects, Joyous creates music that is a balm for the heart & spirit. A founding member of Thrive Choir in Oakland, CA, Joyous delights in vocal harmonies that uplift spirits, bridge communities, and ignite social movements. Joyous completed a B.A. in American Studies with an emphasis on Race and Ethnic Studies from Wesleyan University in 2012, and since then went on to work in the fields of youth development, education, and restorative justice in schools in the Bay Area. Joyous is thrilled to bridge two of their greatest joys -- music, and working with youth, as a Girls on the Mic instructor at WAM!
---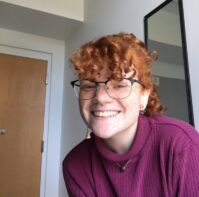 Bean Chiodo
Youth Program Instructor
Bean Chiodo is a musician, producer, and instructor for the Girls on the Mic program. They found their home in audio through music and radio and graduated from Skidmore College in 2020. Bean has worked as a teaching assistant, engineer, podcast producer, and all-around audio geek. After interning at WAM in summer of 2020, they knew they had found their place. They are overjoyed to spread appreciation of audio and music with the community.
---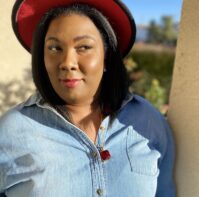 Felicia Edosa
Youth Program Instructor
Felicia is an Audio Engineer from the San Francisco Bay Area. She grew up in a musical household, and considers herself to be a "sonic storyteller" because throughout her life, music allowed her to tell the stories she didn't know how to voice with words. In May of 2020, she completed her Associate Degree in Recording Arts at Los Medanos College where she founded the Recording Arts club, and served as tutor and teachers' aide for the program. She is a member of The Society of Motion Pictures and Television Engineers (SMPTE), The Audio Engineering Society (AES), SoundGirls, and is a district advocate for The Recording Academy. She is also the founder and CEO of Culture Rich Media, a media startup helping the next generation of artists tell their stories.
---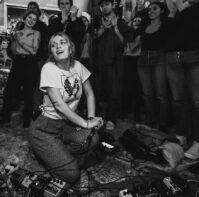 Marta Alvarez
Youth Program Instructor
Marta is a musician and audio engineer from the Bay Area. She's been involved as both participant and instructor at Bay Area Girls Rock Camp and GirlVentures, and joined the Girls on the Mic team after interning at WAM. Marta holds a BA in Environmental Studies from UC Santa Cruz, and became interested in audio production while trying to learn how to engineer her own music. She ended up on a wild ride of experiential learning and now loves to talk about microphones as much as about plants. Catch her jumping around on a stage with her band Pure Hex and booking local shows for Bay Area community radio station, Psyched! Radio SF.
---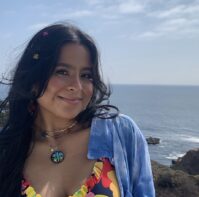 Daniela Rodriguez
Youth Program Instructor
Daniela Rodriguez is a passionate storyteller, videographer, and audio enthusiast. Daniela graduated from The Academy of Art University in San Francisco where she received her Associate's degree in Sound Design for Visual Media. She is passionate about storytelling, whether that is through sound, video or writing. Daniela is honored to be able to teach upcoming generations about the importance of audio and is excited to be part of such an amazing community like WAM. She looks forward to the strong foundation of learning, creativeness and expression that is built daily at Women's Audio Mission.
---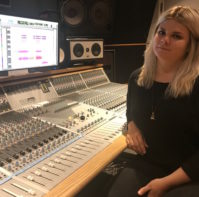 Veronica Simonetti
Engineer
Veronica has had the honor of recording a wide variety of audio at WAM's studio. She has worked with many musicians including Meklit Hadero, St. Lawrence String Quartet, Jessie Farrell, Lia Rose, Mariachi Femenil Orgullo Mexicano, Sonita Alizadeh, and FR333. She has also recorded a plethora of audiobooks, podcasts, and voiceovers for clients including Hachette Book Group, Simon and Schuster, National Geographic, Remembering Camp Trans, Reasonable Doubt, Webby Awards Podcast, and Pitch Makeover.

Veronica interned for WAM before graduating from the Jacobs School of Music at Indiana University with a B.S. in Recording Arts. She then moved to San Francisco and has been working with WAM ever since, most recently as Studio & Facilities Manager and Lead Staff Engineer.
veronicasimonetti.com
---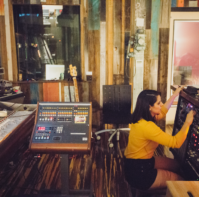 Maryam Qudus
Engineer
Maryam Qudus is a recording engineer, producer, and musician based in the San Francisco Bay Area.

Maryam began her career making music with her recording project DOE EYE. Her love and fascination with recording grew through writing and producing her own songs. She immediately felt at home spending hours in recording studios. Engineering & producing was a natural progression in her career.

Maryam has worked with Tune-Yards, Allison Crutchfield, Chaz Bundick Meets The Mattson 2, Magik*Magik Orchestra and many more.

While studio recording is her primary focus, she has also composed and recorded soundtracks for films and engineered / produced radio podcasts.

Maryam loves helping artists carry out their vision and enjoys making lots of coffee in the process.