Are you a musician looking to explore composition for picture? Are you interested in composing music that has the potential to be synced for picture by major television networks or film studios? WAM's Composition for TV, Film, & Advertising is the class for you!
Date – March 15, 2022 – May 18, 2022, Tuesdays & Wednesdays 5:30-7:30pm PST
Schedule – 20 sessions – 10 classes & 10 working labs from
Price – $200 WAM Members / $250 for non-members.
---
Scholarships Available!
We invite people who identify as a woman/gender-diverse person and as a Black, Indigenous, or Person of Color to apply for this full scholarship opportunity to attend WAM's upcoming class, Composing for Film, TV, & Advertising class, and to help WAM meet its mission of diversifying the audio field.
This scholarship is supported by the San Francisco Arts Commission. Students must be based in the Bay Area in order to apply.
---
Class Description
This class, sponsored by ESPN, will be held virtually over the course of 10 weeks (20 sessions) and will cover a basic toolkit for composing and mixing for commercial and film media. You'll hear from guest speakers in the industry whose music has been placed in television, ads and film or are part of a composer team, as well as industry professionals from ESPN and music licensing and publishing companies. We will discuss the various job and career opportunities in composing beyond commercial work, and will deep dive into the life of a freelance music creative and what "work for hire" means. You'll also have the rare opportunity to share your work and receive feedback from industry professionals and decision-makers at ESPN.
At the end of the class, students will have created at least one finished piece to submit to ESPN for potential use in their programming. Students will also have been exposed to other career opportunities in composing and will have developed contacts to jumpstart their career.
To apply for this class, please submit an application online here. All selected students will receive a class registration link via email by Mar 8, 2022 to submit their enrollment. 
Prerequisites for the course:
Previous experience in creating music in a Digital Audio Workstation or composition software (Garageband, Ableton, Pro Tools, Logic)

Considering composing for picture as a career

Willing to submit prior composition work via online application
This class will meet 20 times – 10 classes and 10 working labs from March 15, 2022 – May 18, 2022.
Classes will be held on Tuesday nights from 5:30-7:30pm PST, and lab/work time will be held on the following Wednesday nights from 5:30-7:30pm PST.
All classes and labs will be held virtually over Zoom.

About the Instructor: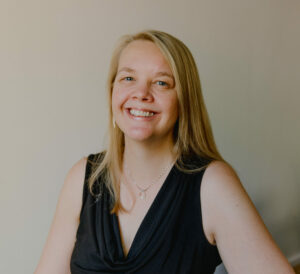 With a passion for music and collaboration, Catherine Joy is a composer for film, media and live performance. She won Best Documentary Score for the uplifting feature documentary Gold Balls. Catherine scored the documentary Naughty Books (Hulu) which features narration by Aisha Tyler, Allison Tolman and Aimee Garcia, and resulted in an ASCAP Composers Choice Award nomination. Her latest narrative feature, Potato Dreams Of America had its world premiere at SXSW 2021, and is currently in theaters. She recently scored the documentary Prognosis: Notes on Living about the final journey of Oscar-winning social justice filmmaker Debra Chasnoff. Catherine was also the score producer and lead orchestrator on the Oscar-nominated score for Minari. 
Most recently she scored the award-winning short doc animation series There's No 'I' In Island (Screen Australia). She then was awarded the New Music USA Reel Change grant for her score for documentary Women In The Front Seat, directed by Indy Saini. Catherine is the founder and CEO of Joy Music House, a full service score production company and the President for the Alliance for Women Film Composers. She also teaches film scoring for the NYU Steinhardt Masters program.