Beyoncé's original band is coming to WAM! Shadow a recording session with original members of Beyoncé's band in WAM's state of the art recording studio.
Get your tickets here!
Beyoncé Original Band Ladies:
Divinity Roxx (Bass)
Nikki Glaspie (Drums)
Marci Chapa (percussion)
Katty Rodriguez (saxophone)
Tia Fuller (saxophone)
---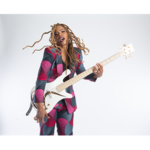 Divinity Roxx 
is an American recording artist, composer, and musician, with three solo albums (Ain't No Other Way – 2003, The Roxx Boxx Experience – 2012, ImPossible – 2016). In addition to her own work, she is well known for touring and performing with 
Beyoncé Knowles
 (2006–2011) as her bassist and Musical Director. Her career as a bass-player skyrocketed after attending a bass camp led by the legendary Victor Wooten where she was invited to tour with him three months after the camp. Her 2016 release 'ImPossible' received critical acclaim and earned her an Independent Music Award for 'Best Spoken Word Album'. She is currently performing around the world, teaching master classes and writing multiple projects including a new album, a stage play, and a children's book and music series.
---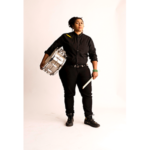 Sorceress. Alchemist. Beat Conductor. Funk Philosopher. Seneshal of Style. Purveyor of Pocket. Child of God. Agent of Love. Nikki Glaspie is among the premier drummers in music today. As a founding member of The Nth Power she's blazing a path of light, and rolling waves of love in her wake. Nikki Glaspie has been seen trotting the globe behind the likes of Beyonce, Maceo Parker, Ivan Neville's Dumpstaphunk, Martin Luther, and more. Nikki Glaspie is already a living legend, well before her fortieth birthday. Remarkably, it feels as though she has merely just begun!
---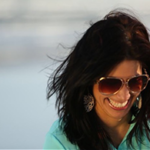 Marcie Chapa
, a noted percussionist with love for music and passion for education in the arts. Marcie's resume speaks volumes, as she has performed with a long list of superstars. She was an original member of Beyoncé's all-female band and worked with Beyoncé for a number of years. Duran Duran, Stephanie Mills, Jay Z, Alicia Keys, J Lo, Jill Scott, Al Jarreau, Kanye West, and Mary J Blige, just to name a few, have all called upon Marcie's gift. Her television credits range from The Late Show with David Letterman to The Oprah Winfrey Show. Marcie has graced award show stages that include The Grammy's, and The Billboard Music Awards. Currently, Marcie can be found performing on many stages in her hometown of Houston, TX with The Marcie Chapa Project featuring David Delagarza, Grammy Award winner. Currently Marcie is performing with Stephanie Mills.
---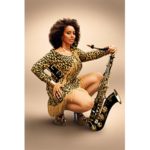 Grammy nominated artist 
Kat Rodriguez
 is an incredible Saxophonist, Singer and Educator. She traveled the world with Beyonce for 10 years as her Saxophonist. She has also worked with many artist Like Keyon Harrold, The Dixie Chicks, Jay-Z, Allan Harris, Robert Glasper etc. Kat has graced many stages as a singer sharing her rhaspy classic voice through her own album Mockery. Kat has a passion for teaching and passing the knowledge that she has accrued during the years. She is currently the Director of the Instrumental Department at Young at Arts which serves over 500 students in the Westchester county passing on the torch with pride and love!
---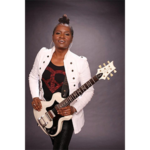 Southern-born guitarist /composer-vocalist Kat Dyson made her way between Montreal, New York City, Minneapolis to the City of Angels on a musical journey that lead her to her talents on stage with such diverse world class artists as alongside such renowned artists as Cyndi Lauper, Prince, Sheila E, Nona Hendryx, Divinty Roxx, Natalie Cole, Ivan Neville, Donny Osmond, Seal, Joi, George Clinton and the P-Funk AllStars, Musique Soulchild, Phoebe Snow, Res, Montreal Jubilation Gospel Choir, The Winans, Mary Mary, Yolanda Adams, Big Mamma Thornton, Ben E. King, Bo Diddley, Odetta, Mick Jagger, Sarah McLachlan, Buddy Guy, BB King, Chaka Khan, T.I., Carlos Santana, Sting, Stevie Wonder. She is currently touring internationally with ZUCCHERO, Cyndi Lauper and The B52s. In June 2016, she participated in the BET Prince Tribute performance with Sheila E. In 2018 she was a part of TOSHI REAGON's special all female superband (POWERJAM) for AFROPUNK featuring a special appearance from ANGELA DAVIS.
Along the way, she appeared on many television talk and awards shows and recorded with a wide range of international artists while continually composing music for films, documentaries and television. She has an EP of originals entitled 'COLOUR KOMMENTARY' and has 3 all female jazz/R&B bands she plays with: JAZZ IN PINK and HIT LIKE A GIRL and ROCKSUGAH for the SheRock Awards at the NAMM show. She has also been musical director for Jessica Care Moore's blockbuster production BLACK WOMEN ROCK for numerous years.
---
Women's Audio Mission's courses focus on increasing the gender balance in audio production and technology sectors since less than 5% of the population employed in these sectors are women. There are limited spots available in our classes and they often sell out, so we ask that if you are not woman-identified (transgender or cisgender), non-binary or gender non-conforming, that you reconsider enrolling in the class. We will not turn anyone away, but please be mindful that if you take up a seat in class, that is one less woman or non binary-identified individual that we can serve. We thank you for your understanding in advance and for joining us in our mission to advance women and girls in music production and the recording arts.
---