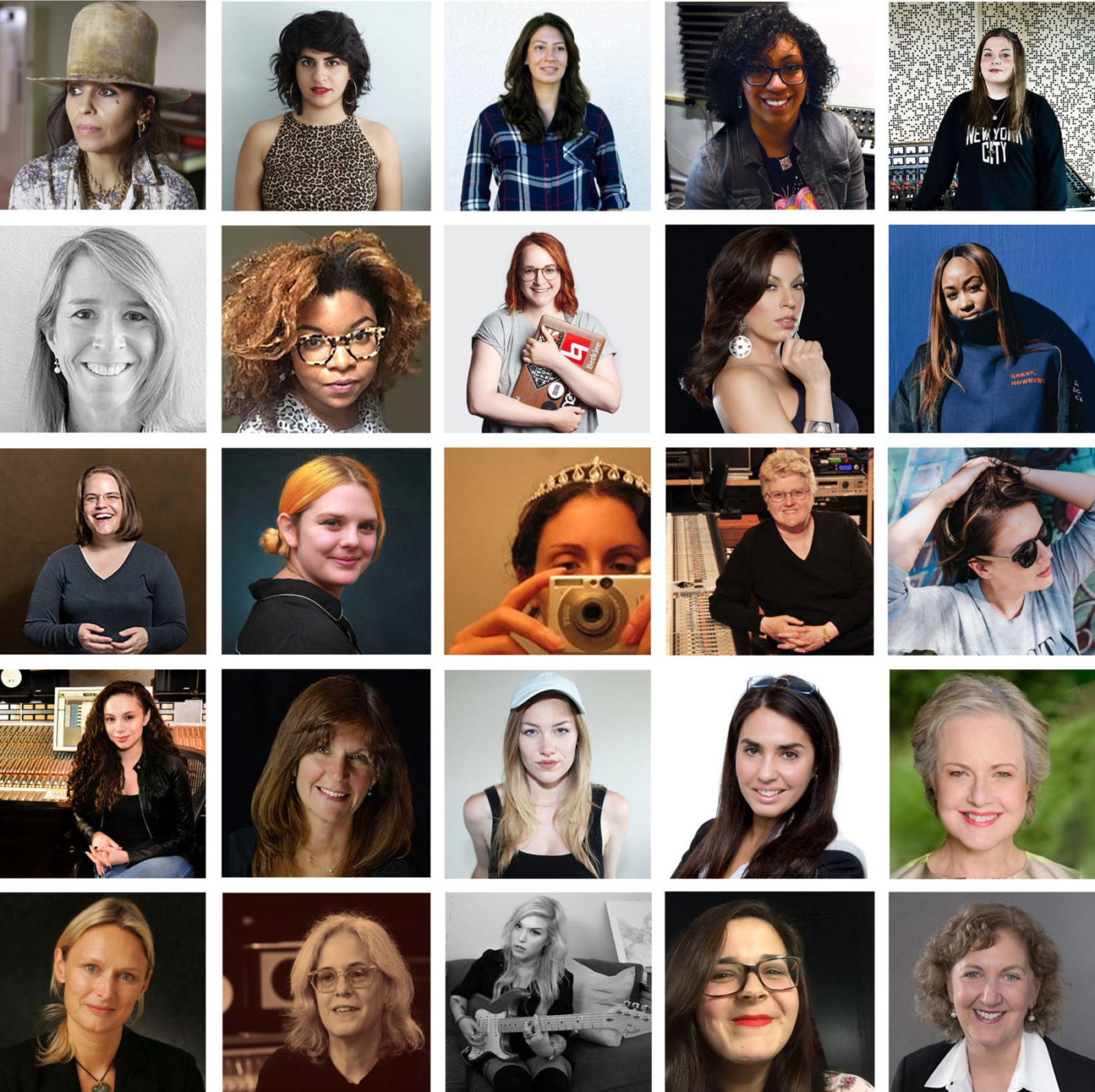 WAMCon is an interactive recording conference for women (including transgender or cisgender; non-binary and gender non-conforming individuals) presented by Women's Audio Mission and hosted by YouTube Space NY and Jungle City Studios and sponsored by iZotope, the Recording Academy, Eventide, and Shure.
Don't miss this immersive experience with award-winning music producers, recording engineers, songwriters, beatmakers and record executives involved in making the music you love most! This event is perfect for aspiring producers and engineers as well as musicians and students interested in the recording and music industries.
Friday, October 19, 6 pm – 8:30 pm
The conference kick off and reception will take place on Friday evening at YouTube Space NY with top professionals in the music industry!
Address: YouTube Space NY, Chelsea Market, 75 9th Ave, New York, NY 10011
*Note, YouTube is located in Chelsea Market (75 9th Avenue) between 15th/16th Streets. When you enter Chelsea Market from 9th Ave, walk half-way through the building until you see Ninth Street Espresso on your left. Turn left at the coffee shop and take elevator to the 6th floor – YouTube Space.
Schedule:
6:00 pm – 6:45 pm – Registration and Reception
6:45 pm – 7:00 pm – Welcome by Terri Winston
7:00 pm – 7:40 pm – Producers and Engineers panel featuring Ann Mincieli, Leslie Ann Jones, Emily Lazar, and Marcella Aracia
7:40 pm – 8:20 pm – Music Business panel featuring Samantha Kirby Yoh, Ruby Marchand, and Julie Swidler
8:20 pm – Closing Comments
Saturday, October 20, 9 am – 5:30 pm
A full day of interactive workshops at legendary Jungle City Studios and Centre for Social Innovation. Workshops will explore studio recording techniques, deconstructing mixes, the mastering process, beatmaking, songwriting and more, led by award winning women producers and engineers.
Addresses:
*Note, registration takes place at Centre for Social Innovation
Centre for Social Innovation, 601 W 26th St #325, New York, NY 10001
Jungle City Studios, 520 W 27th St #1002, New York, NY 10001
Schedule:
9:00 am – 10:00 am – Registration at Centre for Social Innovation
10:00 am – 12:40 pm – Morning Workshops
12:40 pm – 1:40 pm – Lunch
2:00 pm – 4:40 pm – Afternoon Workshops
4:40 pm – 5:30 pm – Reception
*For a full schedule of workshops, visit https://wam.rocks/wamconnewyorkprogram
NOTE:
Advance registration only. No tickets at the door.
While no ticket holder will be turned away, there is very limited seating for this event. We respectfully ask that prior to purchasing tickets, attendees reflect on whether they identify as a woman or non-binary/gender non-conforming individual, for whom this event is intended. It is through hosting professional development events of this nature for women and non-binary/gender non-conforming individuals that WAM is able to achieve its mission to advance underrepresented groups and promote equity in the recording arts industry.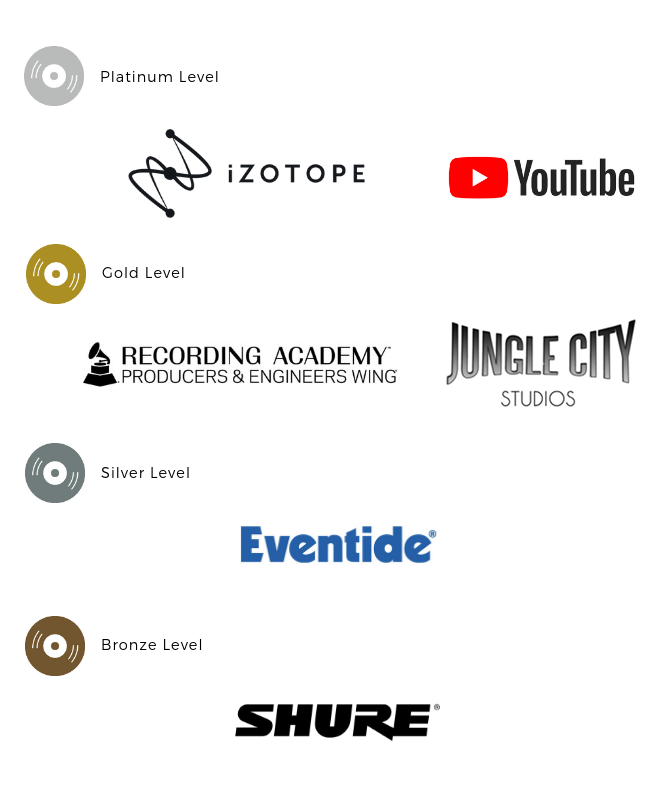 CONFIRMED PANELISTS
LINDA PERRY
In the ocea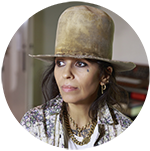 n of one-of-a-kind musicians, Linda Perry truly stands out. Her career epitomizes what it means to be successful as an uncompromising and independent musician. Beginning her musical journey as the lead singer of 4 Non Blondes, Linda has had a profound impact on pop culture through her work as a producer and songwriter. Her resounding influence on female empowerment resonates through her sincere artistry, which has helped shape the sounds of musicians such as P!nk, Christina Aguilera, Alicia Keys, Britney Spears, and Adele. Linda was inducted into the Songwriter's Hall of Fame in 2015 as a testament to her status as a musical icon. Most recently, she co-founded We Are Hear, a combination record label, publishing house and management company.
LESLIE ANN JONES
A rec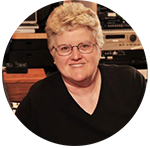 ording and mixing engineer and record producer for over 40 years, Leslie has held staff positions at ABC Recording Studios in Los Angeles, the Automatt Recording Studios in San Francisco, Capitol Studios in Hollywood, and now Skywalker Sound where she continues her career recording and mixing music for records, films, video games, and television, and producing records primarily in the Classical genre. She is a past Chair of The Recording Academy's Board of Trustees and is the recipient of 4 Grammy Awards, including 2 for Best Engineered Album-Classical. She serves on the Advisory Boards of Institute for Musical Arts, G.A.N.G. (Game Audio Network Guild), and is an Artistic Advisor to the Technology and Applied Composition degree program at the San Francisco Conservatory of Music. Leslie also chaired the committee that wrote "Recommendations for Hi-Resolution Music Production, published by the Producers and Engineers Wing of the Recording Academy.
MARCELLA "MS. LAGO" ARAICA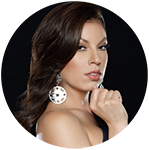 Pioneering powerhouse, Marcella "Ms. Lago" Araica, has burgeoned into a towering beacon of talent as one of the music industry's hottest, most prolific sound engineers. Credited for mixing over 100 chart-topping tunes, Marcella has worked with world-renowned musical icons such as Beyoncé, Britney Spears, Madonna, Nelly Furtado, Usher, Joe Jonas and Missy Elliot, along with super producers Timbaland, Danja, and Polow Da Don. In a few years, she has already accomplished what most strive to achieve in a lifetime. Marcella works with thriving independent label, N.A.R.S. (New Age Rock Stars), and the newly built recording studio DREAM ASYLUM STUDIOS in Miami.
MS. MADLI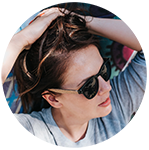 Estonian born composer and producer Ms Madli gained wider recognition after winning iStandard's Producer Showcase in NY in 2015. From that event she advanced to the international showcase where she competed in the "Beast of the Beats" competition going head to head with over 100 winners from all around the US and the world and eventually winning third place. Since then, Ms Madli has won several other showcases and participated in celebrity cyphers across the country, presenting her music alongside industry heavyweights like Rockwilder, Bink!, 808 Mafia, The Olympiks and Major Seven. Recently, she was featured on "Sway in the Morning" where she was the guest producer for the Friday morning cypher. As a classically trained musician, Ms Madli has composed corporate clients like AirbnB and Planned Parenthood as well as prime time TV shows and film on VH1, CBS, ABC as well as other major networks.
ERIN BARRA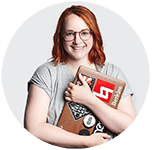 An authoritative voice in music technology education, Erin is an Associate Professor at Boston's Berklee College of Music. Specializing in composition, performance and creative music technology application, she has worked with and represented companies such as Ableton, ROLI, MusicTech and iZotope. A fierce gender equity activist, she runs Beats By Girlz, is on the Board of Women In Music, and is spearheading research regarding women in the music industry in partnership with Berklee's Institute of Creative Entrepreneurship. As an artist, you can check out Erin's music on all platforms and catch her live electronic performances on YouTube.
MITRA KABOLI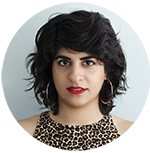 Mitra Kaboli is an award winning audio producer, editor & sound designer who has been working professionally in podcasting since 2012 (that's before Serial happened). She is one of the original team members of The Heart, a Peabody-finalist podcast about intimacy. Her work has been featured in podcasts by WNYC, ESPN, Red Bull, Bon Appetit and Audible Originals.
ANN MINCIELI
Ann Mincieli, longtime engineer and studio coordinator for Alicia Keys, has channelled her talents into making Jungle a technical prowess featuring the very best in vintage and modern technology. With over twenty years of experience in the music business, Ann Mincieli has travelled the world engineering for some of the industry's most renowned artists: Alicia Keys, Jay-Z, Drake, Mariah Carey, Usher, Jennifer Hudson, and Whitney Houston, to name a few. Aside from engineering, Ann, a partner in the Jungle City Studios experience, has been able to merge all her experiences and masterfully feature them in what has become Jungle City Studios.
EMILY LAZAR
Emily La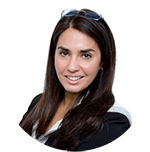 zar, Renowned Mastering Engineer, has mastered thousands of albums with musical luminaries such as: Foo Fighters, Beck, Coldplay, David Bowie, Sia, Garbage, Sonic Youth, Natalie Merchant, Lou Reed, Morrissey, Depeche Mode, Tiësto, Vampire Weekend, Björk and many others. She three Grammy nominations and was the first female mastering engineer to be nominated for a Grammy for Best Engineered Album Non-Classical for Bird and the Bee's (Greg Kurstin and Inara George) album, Recreational Love. Emily has been featured in such publications as Rolling Stone, Billboard, Mix, Sound on Sound and Electronic Musician and gave the closing keynote address at The Audio Engineering Society (AES) Convention in 2017. Currently she is serving her fourth term on the Board of Governors for The Recording Academy and is the Co-Chair of the NY Chapter's Producers and Engineers Wing.
SHAKARI "TRAKGIRL" BOLES
Shaka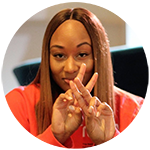 ri "TRAKGIRL" Boles brings a versatile and dynamic dimension to the music industry through variety of genres.  A music producer, songwriter and entrepreneur, her skill within multiple genres as well as melody alignment makes her a highly sought-after collaborator and influencer in the industry. Recent works include Belly feat. Nav's "MAINTAIN", Jhene Aiko's " Overstimulated", Luke James' "Bad News", "Pearls", & "Black Jesus", Harlem's Crystal Caines, King Chip's "Queen", co-produced by DJ Dahi and AX Diamonds, "Mansions on the Moons' "Where You Are", and the sultry ballad "Recover" by Anais Aida, which features a number of indie producers including Bjork and FKA Twigs collaborator. She has also worked alongside well-known producer and music executive Ernest Dion "No-ID Wilson. She is currently expanding her brand to promote self-awareness and women empowerment in the music industry as well technology through music production.
CHIQUITA PASCHAL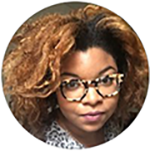 Chiquita Paschal is an award-winning arts journalist and podcaster on a mission to understand how creativity fuels human resilience. She specializes in developing and producing podcasts about art, culture and politics. Her production and editorial experience includes hard news, talk shows and highly-produced narrative storytelling. She helped to produce Gimlet Media's Uncivil, which won a Peabody Award in 2018. Previously, she was a member of the "Pod Squad" at BuzzFeed where she produced episodes of Another Round, See Something Say Something and No One Knows Anything. Before podcasting, Chiquita reported and produced daily segments across public media, from NPR's Morning Edition to PRI's The World.
As a consultant and freelance editor, her current and recent projects include Essence's celebrity pop culture interview podcast Yes Girl, politically focused shows like Hysteria from Crooked Media and Democracy in Color and independent shows about art and culture such as The Witch Wave and her own pilot about the creative process called Spark!
CAROLINE SANCHEZ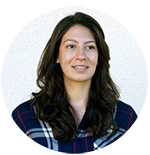 Caroline Sanchez is a musician and audio engineer who specializes in TV/Broadcast production, music and remote audio crews on productions such as Saturday Night Live, Good Morning America, iHeartRadio Music Festival, Total Request Live, and Late Night with Seth Meyers. With a strong background in information technology (7+ years) and years of classical musical training, she has shaped a career around her creative intuition and technical insight. Caroline holds a Bachelor of Music in Sound Engineering Arts from William Paterson University. As a performer (flute/piccolo), Caroline has appeared with the WPU Wind Ensemble and Symphony Orchestra, New Jersey Intercollegiate Wind Ensemble, Ridgewood Symphony Orchestra, and The Harlow Trio, of which she is a founding member.
HALEY SHAW
Haley Shaw is a composer and sound designer at Gimlet Media, where she has created work for The Habitat,  Mogul: The Life and Death of Chris Lighty, Peabody winner Uncivil, Jonathan Goldstein's Heavyweight, Startup, The Nod, The Pitch, and Crimetown among others. Her music has appeared on Gimlet Media, CBC, and This American Life, on film projects with CBC Films, Skybound, and for brands Reebok, Adobe, Blue Apron, Squarespace, Prudential, and Audible.
ERIN TONKON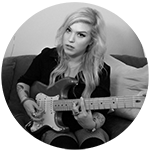 Erin Tonkon is a music producer, recording and mix engineer who has worked with David Bowie, Esperanza Spalding, The Damned, Capsula and engineers for Tony Visconti.
SIMONE TORRES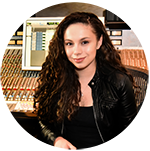 Simone Torres is a Vocal Producer and Multi Platinum engineer from Long Island, NY who works alongside five-time Grammy Award-Winning Vocal Producer Kuk Harrell. Simone has worked with people such as Sia, Dua Lipa, Usher, Sean Garrett, Tricky Stewart, and more. Some recent accomplishments include engineering on Camilla Cabello's self entitled album, Cardi B's "I Like It" & "Be Careful," and Jessie J's "R.O.S.E." As a young woman in the industry, Simone is excited to work with WAM and inspire others who seek a career in engineering and production.
LENA SUTTER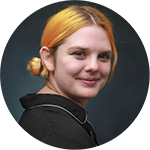 Lena Sutter is a Digital Signal Processing Engineer at Shure Inc. and a co-founder of Raisin Toast LLC. With Shure, she primarily focuses on audio processing algorithms for consumer products such as the MotivTM line of mobile microphones. Her experience is in creating well tuned or self adapting DSP algorithms that give users an "easy button" functionality. Raisin Toast is an intersectional artist incubator dedicated to providing comprehensive music industry services and expanding music education in Detroit. At Raisin Toast, she mixes and masters for many of their signed artists and provides luthier and guitar repair services. Lena has worked with a wide range of artists in live and studio settings, spanning Kacey Musgraves to Philip Glass to numerous regional acts. She graduated from the University of Michigan in 2017 with a B.S. in Sound Engineering and a B.S.E. in Electrical Engineering.
JULIE SWIDLER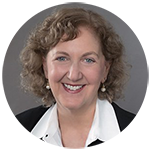 Julie Swidler is Executive Vice President, Business Affairs and General Counsel for Sony Music Entertainment, where she oversees bus iness, legal and governmental affairs for the company globally.Julie has been a multiple recipient of Billboard's Top Women in Music honor and Billboard's Power 100 in Music list.  She serves on the board of the T.J. Martell Foundation and UJA Federation of New York's Music for Youth Board, and is a frequent speaker on Entertainment Industry issues. Julie started her career in the music business in 1988 at PolyGram Records as Senior Attorney, rising to Assistant General Counsel and Vice President-Assistant General Counsel, North America, and Head of Business Affairs for Mercury Records before leaving to join Clive Davis at Arista and later J Records. Julie holds a B.A. in Political Science from Union College and a J.D. from Cardozo Law School, where she was a member of the Cardozo Law review.  She is married with three children and resides in New York City.
SAMANTHA KIRBY YOH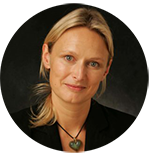 Samantha Kirby Yoh is a partner and head of the East Coast Music Department at William Morris Endeavor (WME). Kirby Yoh represents some of the most dynamic artists in the world. She has developed an extensive roster of artists who are independent in their creativity and voices, which includes Florence + the Machine, Björk, LCD Soundsystem, Banks, Grimes, James Blake, FKA twigs, Spoon, Grizzly Bear, Justice, Sampha, and Alicia Keys, to name a few. She also oversees a wide variety of new talent, discovering and developing artists including Kelsey Lu, Toulouse, Morgan Saint and NOLIFE. However, booking worldwide tours for her artists is not her only focus, as Kirby Yoh emphasizes the importance of using creative connections to support and amplify each of her artists' interests across all mediums, thus elevating their business overall. Kirby and her husband, Louis, live in New York with their two children.
RUBY MARCHAND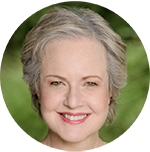 Ruby Marchand is a global A&R professional who has discovered, developed, and nurtured artists and songwriters across a broad array of genres in the course of her career. As Vice Chair of the Recording Academy, Ruby is actively engaged in advocacy efforts, prioritizing diversity in our industry, championing music education, and other key areas that define the Academy's commitment as a membership organization to the music creator community.
Ruby recently took her leave from Warner Music, where she served as an A&R executive and repertoire strategist for almost 40 years. A flute player and graduate of Oberlin College, Ruby is an adjunct professor at NYU Steinhardt's Music Business program. She is a Trustee of the T. J. Martell Foundation, a member of the GRAMMY Music Education Coalition Executive Advisory Council, and a recipient of the 2016 T. J. Martell Women of Influence Award.
NALIA SANCHEZ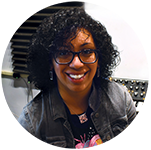 Nalia Sanchez is the Director of Marketing Communications for Eventide, where she oversees all aspects of marketing including social media, website, artist relations, and trade shows. With a background in mathematics and graphic design, Nalia has developed her career focusing technology and creativity to introduce musicians to the world of Eventide's legendary processing. She also handles marketing and PR for the pro audio podcast, Gear Club, which features interviews with key players in the audio industry.
KAREN STACKPOLE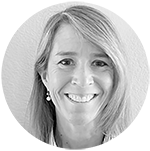 Karen Stackpole has been involved in the audio industry for 30 years as a recording and live sound engineer. She spent 16 years as Studio Maintenance Course Director at Ex'pression College for Digital Arts and taught fundamental electrical engineering, equipment maintenance and calibration, and audio system design and installation. She also worked for over two decades as a freelance journalist, contributing technical articles, equipment reviews, and interviews to music industry publications, as well as working in sales and marketing on the manufacturer side. She joined Dolby Laboratories three years ago as a QA Engineer for Cinema Technology, and recently started a new position as an Audio Systems Engineer for Dolby's Consumer Entertainment Group.
LISA FERRANTE-WALSH
Lisa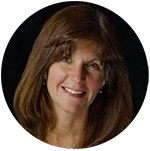 Ferrante-Walsh is Director of Engineering at iZotope, where she leads the software development and quality assurance teams who design and build iZotope's award winning audio plug-ins, including Ozone, RX and Neutron. Prior to iZotope, Lisa has held many technology management and software development positions across across a variety industries and domains, including many years at Avid Technology where she contributed to the Post Production and Broadcast family of products. She is also an active singer and Board Chair for Boston's Chorus Pro Musica. Lisa has a Bachelor of Music (Bowling Green State University), MS in Computer Science (Stony Brook University) and an MBA (Boston University).
EMILY WIGLEY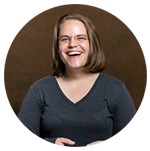 Emily is an Acoustical Engineer at Shure Inc. specializing in acoustic transducer design, manufacturing, and integration. Her current work focuses on earphones, headphones, and microphone arrays. Prior to Shure she was a Principal Applications Engineer at Knowles Electronics, focusing on balanced armature receivers and electret and MEMS microphones. While at Knowles she provided transducer design, QA/FA, and integration support across dozens of products from cell phones and home devices to hearing aids and cochlear implants. Emily has a Bachelor of Science in Engineering from Purdue University (concentration in acoustics with a minor in electrical engineering) and is currently pursuing a Master of Engineering in Acoustics at Penn State.
SAMARA WINTERFELD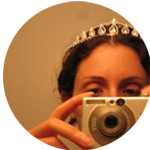 Samara is VP of Product Management for Content & Solutions at Xperi, where she is responsible for ensuring DTS content can be created and delivered for cinema, streaming, optical media and other home entertainment formats. Prior to Xperi, Samara worked in Product Management at AIR Music Tech (inMusic Brands), Avid and Cakewalk (Roland). She holds a dual B.M. from Berklee College of Music (Music Production & Engineering and Music Business & Management).
LEXIE MORGAN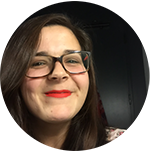 Lexie Morgan is a marketing technology professional and activist with over eight years of experience in the technology sector. As Manager of Marketing Communications at iZotope, Lexie leads outbound marketing efforts including press, events, and sponsorships to support iZotope's award-winning line of products. Calling on her background in campaigns and non-profit work Lexie also supports any disadvantaged communities within audio.
TERRI WINSTON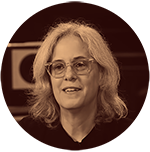 Terri Winston is Founder and Executive Director of Women's Audio Mission and a former Professor and Director of the Sound Recording Arts Program at City College of San Francisco. Her career as a songwriter, composer, recording engineer, and producer spans 30 years. Winston was signed by Polygram and BMG, and has shared the stage with P.J. Harvey, Pixies, Throwing Muses, Flaming Lips and Fugazi. In the studio she has worked with Lenny Kaye of the Patti Smith Group, Greg Hawkes of The Cars, Kronos Quartet, St. Lawrence String Quartet, Wu Man, and Tanya Tagaq. Winston holds a B.S. in Electrical Engineering from Purdue University.
*Additional panelists to be announced.