Join acoustic consultants and designers from Arup's San Francisco team for an evening of demos and conversation on the growing field of acoustics with Women's Audio Mission.
Date/Time: April 19th, 2018 6:00-9:00pm
Location: Arup, 560 Mission St #700 San Francisco, CA 94105
Free for WAM members – RSVP here!
As a multinational engineering firm, one of Arup's many areas of expertise includes designing some of the world's favorite cultural institutions, as well as enhancing the sonic experience in workplace, infrastructure, commercial, and urban environments. Arup has also provided the acoustic design for WAM's new, second studio. During this event, Arup will unveil its new, state-of-the-art Soundlab and demonstrate its immersive audiovisual capabilities.
The evening will provide an introduction to the field of acoustics and will host a panel discussion featuring Arup women acoustic professionals. Listen to them share what steps they took to enter this career focus. A reception and demonstrations in the lab at Arup will follow.
Panelists: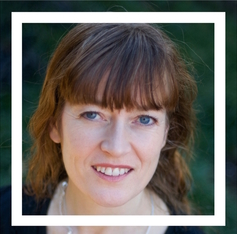 Fiona Gillan
Fiona has been a consultant at Arup for 20 years. She received her bachelor's degree in Engineering Acoustics and Vibration from the University of Southampton in the UK. Fiona began her career at Arup, and was also employed at Papadimos Group for a brief stint. Fiona brings her expansive wealth of acoustic knowledge to all types of projects, including healthcare, education, performing arts and commercial sectors. Fiona has always found the challenge of performing arts projects rewarding, and has recently come to enjoy projects implementing soundscaping and holistic biophilic approaches. When not at work, Fiona enjoys camping and attending music and dance performances whenever she can.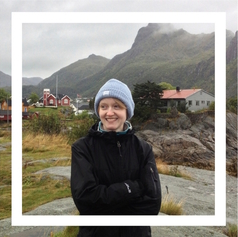 Anne Guthrie
Anne has been working at Arup for 8 years. She received her bachelor's degree in Music and English from University of Iowa, a Masters degree in Architectural Acoustics from Rensselaer Polytechnic Institute (RPI), and continued her pursuit of higher education to receive her Doctorate in Architectural Acoustics from RPI while employed at Arup. Prior to graduate school, Anne was the manager of the New Music Orchestra in Brooklyn, NY where she fostered her interest in composition and the effects of room acoustics on an ensemble. At Arup, Anne has vast experience with spatial audio and is an expert operator of the Soundlab. Anne enjoys hiking and is an origami hobbyist in her free time.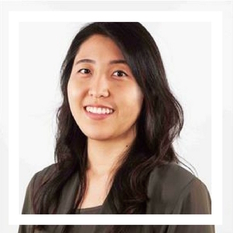 Wendy Lee
Wendy is one of the newest team members in Arup Acoustics. Wendy has been with Arup for 1 year. Wendy received a Bachelor of Architecture degree from the University of Southern California and a Masters degree in Architectural Acoustics at RPI. Prior to her graduate studies, Wendy was an architectural intern for the City of Los Angeles Bureau of Engineering. Since beginning at Arup, Wendy has been keen on working on projects that involve the human factor, including educational institutions. In her free time, Wendy enjoys drawing and writing, particularly poetry and children's books.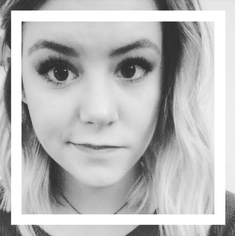 Jolene Stoffle
Jolene has been a consultant with Arup for nearly 2 years. She earned a Bachelor's of Science with a concentration in Sound Recording Technology at SUNY Fredonia, and a Masters degree in Architectural Acoustics from RPI. At Arup, Jolene enjoys audiovisual design in performing arts spaces and small room acoustics projects. In her spare time, Jolene is an avid reader and record collector.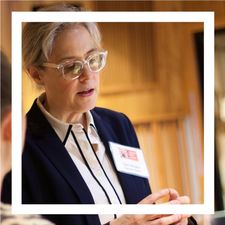 Terri Winston (Moderator)
Terri Winston is Founder and Executive Director of Women's Audio Mission and a former Professor and Director of the Sound Recording Arts Program at City College of San Francisco. Her career as a songwriter, composer, recording engineer, and producer spans 30 years. Winston was signed by Polygram and BMG, and has shared the stage with P.J. Harvey, Pixies, Throwing Muses, Flaming Lips and Fugazi. In the studio she has worked with Lenny Kaye of the Patti Smith Group, Greg Hawkes of The Cars, Kronos Quartet, St. Lawrence String Quartet, Wu Man, and Tanya Tagaq. Winston holds a B.S. in Electrical Engineering from Purdue University.