LEVEL 2a – STUDIO RECORDING & PRODUCTION / LEVEL 2b – MIXING & SIGNAL PROCESSING 
Level 2a – Studio Recording and Production, including Large Format Console Signal Flow & Patchbays, Auxes & Inserts, Headphone Mixes, and Mic placement techniques.
Instructor – Terri Winston
Tuesdays: 3/28 – 4/25
Time: 6:00 pm – 8:00 pm
Location: WAM's SF Recording Studio at 542 Natoma St, San Francisco, CA 94103.
___
Level 2b – Mixing and basic signal processing (EQ, Dynamic, and Time-based processing) with hands-on access to Pro Tools at our WAMO Oakland facility.
Tuesdays: 5/2 – 5/23
Time: 6:00 pm – 8:00 pm
Location: WAMO facility, located at 1900 Fruitvale Ave, Unit 3A, 3rd floor, Oakland.
---
Ticket Info 
General Member Pricing – $350
WAM Member – $300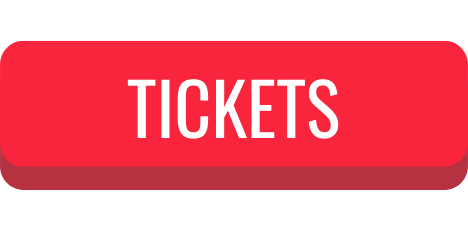 *Attendees can receive refunds up to 7 days before the course start date.
---
Women's Audio Mission courses focus on increasing the gender balance in audio production and technology sectors since less than 5% of the population employed in these sectors are women and gender-diverse individuals. There are limited spots available in our classes, and they often sell out, so we ask that if you are not woman-identified (cisgender or transgender), nonbinary, or gender-expansive, you reconsider enrolling in the class. We will not turn anyone away, but please be mindful that if you take up a seat in the class, that is one less woman, non-binary, or gender-expansive individual that we can serve. We thank you for your understanding in advance and for joining us in our mission to advance women and girls in music production and the recording arts.
---
ABOUT THE INSTRUCTOR
WAM Executive Director & Founder, Terri Winston founded WAM in 2003 while she was a tenured Professor and Director of the Sound Recording Arts Program at City College of San Francisco from 2001-2011. Her love of music and the recording arts spans 30 years as a songwriter, composer, recording engineer, and producer. Winston was signed as a recording artist, engineer and producer by Polygram and BMG, and has shared the stage with such acts as P.J. Harvey, Pixies, Throwing Muses, Flaming Lips, Fugazi, Cake, and Third Eye Blind. She has collaborated with Lenny Kaye of the Patti Smith Group and Greg Hawkes of The Cars and worked as a recording artist and producer for MainMan whose roster also included David Bowie, John Mellencamp, Lou Reed, & Iggy Pop. Winston has composed and produced theme music for KRON-TV's "First Cut" series, Banana Republic and films that have shown on BRAVO's Independent Film Channel, French Television's Cine Cinemas and major festivals all over the world. She has received an ASCAP songwriting award, Boston Music Award and Bay Area Music Award, is a voting member of the Recording Academy (The GRAMMY's) and is active in the Producers and Engineers wing. Winston has a B.S. in Electrical Engineering from Purdue University.