Free for WAM Members!
Date/Time: June 15, 2017 7:00-9:00pm
Location: Coast Mastering, 2600 Tenth Street, Berkeley, CA 94710
This workshop will serve as an introduction to archiving and preservation work in the audio field. Participants will be taken through an average day of work for a restoration engineer, and also given a practical takeaway to archive/preserve their own audio creations. Useful to musicians and engineers alike!
Learn from restoration engineer/archiving specialist Jessica Thompson!
About Jessica Thompson: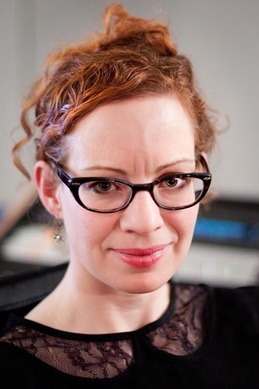 Grammy-nominated mastering and restoration engineer and archiving specialist Jessica Thompson has digitized, restored and revived historic recordings from the Bottom Line, Caffe Lena, Erroll Garner and Woody Guthrie Archives and the Newport Jazz and Folk Festival, including performances by Pete Seeger, Roger McGuinn, Dave Von Ronk, Lightnin' Hopkins, Doc Watson, Miles Davis and Jean Ritchie. Her remaster of Erroll Garner's iconic recording The Complete Concert By The Sea(Sony/Legacy) was nominated for the Best Historical Album Grammy, 2016.
She has cleaned, digitized and restored rare vinyl and cassette recordings for Awesome Tapes From Africa and many Numero Group complications. (She wrote about restoring Ata Kak's cassette Obaa Sima for Pink Noise.)
In her previous career as a radio producer, she interviewed drummer Max Roach and the organ player at Fenway Park for WGBH. She has spun records and CDs on the airwaves of WGBH, WFMU, WZBC and WESU.