Date/Time: January 15, 2018 7:00pm-9:00pm
Location: Neato Mastering, 634 2nd Street, Oakland CA 94607
Cost: FREE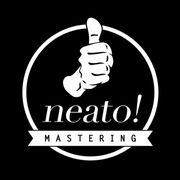 Join us for a tour of Neato Mastering and discussion with mastering engineer, Piper Payne at her mastering suite. We will discuss the facility, her gear choices and the mastering process.
This is a great opportunity to experience the gear and workflow of a professional mastering studio.
There are limited seats available for this event – Get your tickets here!
This event is for WAM members only.
Piper Payne Bio:
Piper Payne is the owner and chief engineer of Neato Mastering in Oakland, CA, where she works on albums for independent artists and major labels. She is the President of the SF Chapter of the Recording Academy and is also on the committee of the AES SF Chapter and an active member of the Women's Audio Mission. Piper is an audio professor and guest lectures often about mastering and recording. She is also a first-call for large venue concert and classical recordings.