WAM provides rigorous, immersive training in professional audio and the recording arts with award-winning women and gender-diverse instructors. Sign-up to build your skills and take the next step in your audio journey!
All class offerings & tickets here!
---
Learn the basics of live sound with an industry veteran at a professional music venue. Spend the day focusing on live sound techniques while working with a live band. Join WAM instructor and live sound specialist Heidi Trefethen for a 2-day class on how to set up live sound in a 500-person venue, the historic Berkeley club Freight & Salvage.
On day 1, students will learn the basics including signal flow, speakers, monitors, and microphone placement. Day 2, students will set-up live sound for a full, in-house band.
Dates: Saturday and Sunday, July 16 &17, 2022
Time: 9am – 2pm PDT
Location: Freight & Salvage in Berkeley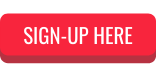 Scholarship Opportunity Available For This Class
We invite people who identify as a woman/gender-diverse person and as Black, Indigenous, or a Person of Color to apply for this full scholarship opportunity to attend WAM's Live Sound 101 class and help WAM meet its mission of diversifying the audio field.
This scholarship is supported by the San Francisco Arts Commission.
Applicants must be a resident of the City of San Francisco.
Scholarship application deadline – 7/1/22, midnight
NOTE: Attendees can receive refunds up to 7 days before your event start date.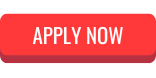 ---
CORE WAM COURSES

WAM Level 1: Intro to Recording & Audio Production
Consists of 8 sessions and covers the following outline:
Science of Sound
Signal flow and the Recording Chain
Microphones
Digital Audio and recording with Digital Audio Workstations
Basic Audio Connection and Soldering
Check back for future dates.
---
WAM Level 2  – Intermediate Level

Consists of 6 sessions. Learn to use the gear and systems in WAM's professional recording studio, from large format consoles to patch bays, headphone systems, microphone selection and techniques, and signal processors (EQ, dynamic and time-based processing). Level 2 covers the following outline:
Recording in a Professional Studio
Microphone Placement Techniques
Mixing and Signal Processing
Check back for future dates.
---
Additional Master Classes – Advanced Level

We strongly recommend looking at class prerequisites before enrolling in Master courses.
Not all courses are offered each year. Examples of past Master Classes below:
---
WAMCon Virtual Nashville 2022 Press
Full press kit containing press release, event program, speaker headshot images and bios, and WAM logos can be downloaded by clicking Press Kit below.                
---
Composing for TV, Advertising, & Film
March 15-May 18, 2022 | Tuesdays & Wednesdays 5:30-7:30pm PST
Are you a musician looking to explore composition for picture? Are you interested in composing music that has the potential to be synced for picture by major television networks or film studios? WAM's Composition for TV, Film, & Advertising is the class for you! This class, sponsored by ESPN, will cover a basic toolkit for … Read more
---
Women Warriors Panel
February 23, 2022 | 5:30pm-6:45pm
WAM, and panelists Amy Andersson (Conductor),  Lolita Ritmanis (Composer and Producer), and Mark Mattson (Producer), had a conversation on their Grammy-nominated concert creation Women Warriors: The Voices of Change, a multimedia symphony celebrating women activists fighting for social justice. This free community featured a virtual discussion and Q&A with panelists, on how Women Warriors was produced, engineered, and how the concert all came together. Moderated … Read more
---