Date and Time: Monday, July 16th, 2018 Doors 8:00pm
Location: Rickshaw Stop, 155 Fell St. San Francisco CA 94102
FREE, ALL AGES
Local Sirens is a free, quarterly performance series featuring incredible local women musicians and performers. This time, Local Sirens will feature Bay Area favorites: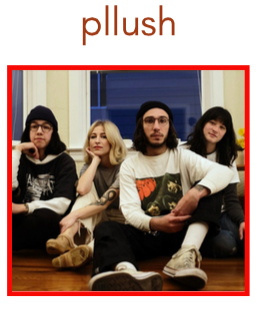 Pllush
– When first arriving on the Bay Area music scene in late 2014, Pllush made a dent with a powerful set of tracks that fit nicely within the rising wave of shoegaze/dream pop revival bands at the time. However, due to an undeniable songwriting prowess that extends far beyond convoluted pedal-board setups or louder amps, Pllush had elevated themselves into a league of sonic mastery, not dissimilar from obvious touchstone influences (i.e. Mazzy Star, Slowdive, Portishead). The quartet's second batch of songs, Please, furthered their growing following and replaced their initial gravitation towards maxed-out guitars and splashed cymbals with an eerie, groove-filled bent, channeling Drop Nineteens at their most tender, and imbuing Grass Widow-esque layers of harmony into songs already dense with melody.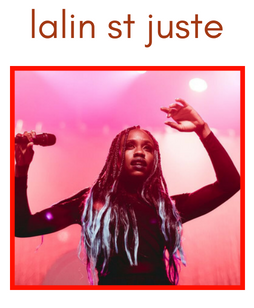 Lalin St. Juste – 
Lalin
 is a Haitian-American singer/songwriter and lead front woman for the electro-soul band The Seshen. A self taught musician with a knack for melting hearts, Lalin's music explores identity, the power of rewriting narratives, and the nuances of intimacy alongside our relationships to ourselves, each other, and our present-day and historical context. Possessing a firm belief that the personal is political, Lalin is inspired by a lineage running from Erykah Badu to Nick Drake. She creates an electro-acoustic set that seeks to engage your heart while you bob your head.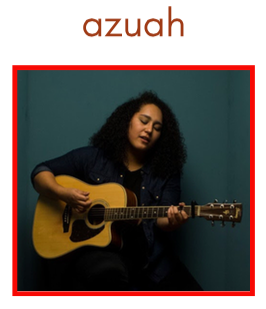 Azuah
– Azuah's music weaves roots in alternative folk and soul with a poet's sensibility and an unforgettable voice to create an infectious sound all her own. A Bay Ar
ea native, she has played all over the West Coast from the Roxy in Los Angeles to stages in Oakland and San Francisco. Known for her evocative lyrics and haunting melodies, Azuah captures the listener's ear from first note to last strum with a sound that can only come from the depths of an old soul.
Come support and enjoy incredible local music and women artists – free admission! This is an all ages show.