Join us for the first ever WAMCon Virtual, an immersive recording arts conference for women and gender non-conforming (GNC) folks in audio, featuring top leaders in the industry, live demos, award-winning producers, engineers, and more – online!
The focus is on music-making, with experts sharing their knowledge and answering your questions live.
———–
SCHEDULE:
Friday, July 24, 5-7pm PDT / 8-10pm EDT
Keynote: "Engineering Prince" with Lisa Chamblee, Sylvia Massy, Peggy McCreary, and Susan Rogers, moderated by Leslie Ann Jones
Saturday, July 25, 11am-3:30pm PDT / 2pm-6:30pm EDT
Workshops and Panels: Live demos, workshops, and special guests
"Deconstructing A Mix" with Marcella Araica
"Beatmaking 101" with Zukye Ardella
"In Conversation: Vocal Production" with Simone Torres
"Inside Capitol Chambers" with Universal Audio
"Live Concert Sound" with Amanda Davis
plus Virtual Tables:
"Get to Know Dolby On – Free Recording App" with Dolby
"Miking Drums with sE's V PACK ARENA" with sE Electronics
"Shure Microphone Principles, Selection and Placement for the Studio" with Shure
"Careers in the Music Industry" with Sweetwater Sound
"Producing, Writing and Beatmaking" with The Recording Academy
———–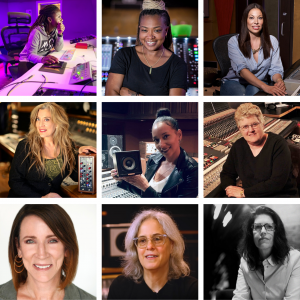 SPEAKERS INCLUDE:
Marcella "Ms. Lago" Araica – Mixing Engineer (Beyoncé, Madonna)
Zukye Ardella – Producer and Engineer (Princess Nokia)
Lisa Chamblee – GRAMMY-nominated Recording Engineer (Prince, Tower of Power); COO & Co-founder Reftone
Amanda Davis – Front of House Engineer (Janelle Monáe, Ella Mai, Chloe X Halle)
Leslie Ann Jones – Multiple GRAMMY-winning Recording Engineer and Producer (Skywalker)
Sylvia Massy – GRAMMY-winning Producer, Mixing, Recording Engineer (Prince, Tool, Johnny Cash)
Peggy McCreary – Audio Engineer (Prince, Booker T. Jones, Van Halen)
Susan Rogers – Producer and Engineer (Prince, David Byrne); Director, Berklee Music Perception & Cognition Lab
Simone Torres – Multi-platinum, GRAMMY-nominated engineer (Cardi B, Usher, Dua Lipa)
Plus More To Be Announced!
———–
PRICING:
General: $40
WAM Member: $20
Student: $20
Advance Member tickets: $15 through July 1, 2020
Sliding Scale tickets available for women and GNC individuals who are otherwise unable to attend.
Ticket pricing covers both days. Sorry, we are unable to offer 1-day tickets at this time.
———–
MEMBER DISCOUNT:
Become a WAM Member for a 50% discount on tickets, plus a full list of annual member benefits, and belonging in a global network of women and GNC professionals in sound!
———–
PLEASE NOTE:
Women's Audio Mission focuses on increasing the gender balance in audio production and technology sectors since less than 5% of the population employed in these sectors are women. There are limited spots available in our events and they often sell out, so we ask that if you are not a woman (transgender or cisgender), non-binary, or gender non-conforming, that you reconsider registering. We will not turn anyone away, but please be mindful that if you take up a seat, that is one less woman or non binary-identified individual that we can serve. We thank you for your understanding in advance and for joining us in our mission to advance women and girls in music production and the recording arts.
———–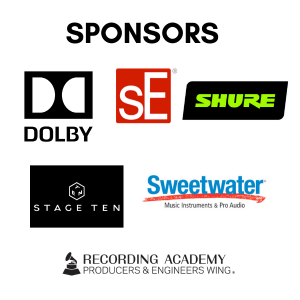 ​