The Sandy Feldstein Roundtable Featuring the band Towne and WAM Director Terri Winston
Saturday, January 27 — 3:30 pm to 5:00 pm
Anaheim Hilton, California Ballroom CD (Level 2)
Nashville-based powerhouse duo Towne performs, followed by a discussion moderated by Joe Lamond, NAMM president & ceo, and music industry icons about what it takes to make a successful career in the music industry. This event is for seeking or developing careers in music and music products industry and is dedicated to SUNY Potsdam alumnus and long-time music industry icon, Sandy Feldstein. Presented by The NAMM Foundation.
---
Bringing the Album to the Concert Stage
Sunday, January 28 — 11:00 am to 12:00 pm
San Simeon (Level 4), Anaheim Convention Center
Industry pros talk about how blockbuster albums are re-created for large concert tours from Kanye West to M.I.A. to Drake to Lady Gaga.
Moderated by Terri Winston, Women's Audio Mission
Panelists include: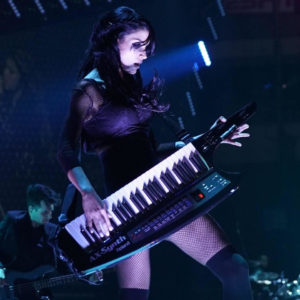 Bonnie McIntosh is a show-stopping keyboardist, classically trained pianist and endorsed Roland artist. She's been the touring keyboardist for international pop mega star Selena Gomez and has performed in arenas all over the world as a part of the Revival World Tour, iHeart Radio's Jingle Ball 2015 tour, and numerous televised performances including Saturday Night Live, The Today Show, Ellen, the Billboard Women in Music Awards and The Tonight Show.  Bonnie's keyboard resume also includes Miley Cyrus, Daniel Bambaata Marley, Red Elvises, Wondaland Records' St. Beauty and the award winning television show "Glee". Instagram: @bonstarr   Twitter: @rockstarbonstar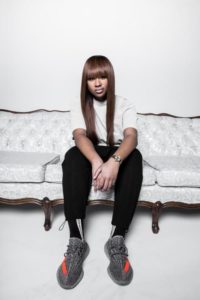 Shakari "TRAKGIRL" Boles brings a versatile and dynamic dimension to the music industry through variety of genres. A music producer, songwriter and entrepreneur. Recent works include Jhene Aiko's " Overstimulated" Luke James' "Bad News" "Pearls" & "Black Jesus", Harlem's Crystal Caines, King Chip's "Queen", co-produced by DJ Dahi and AX Diamonds, "Mansions on the Moons' "Where You Are", and the sultry ballad "Recover" by Anais Aida, which features a number of indie producers including Bjork and FKA Twigs collaborator. Having worked alongside well-known producer and music executive Ernest Dion "No-ID Wilson, TRAKGIRL is the next "it producer".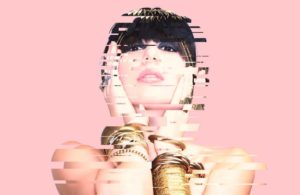 Shiva
is a Producer and DJ based in Los Angeles. Bridging the underground to pop culture,
Shiva
is just as comfortable on the Low End Theory stage as she is performing alongside icons such as Snoop Dogg and Cee-Lo.  Her passion for personal evolution and wellness inspires a deep tone of harmony and healing in her art