Electric Sonic Lineage: Arooj Aftab, La Doña, Jen Shyu, and Meklit Hadero in Conversation
Join four world-renowned vocalists and composers in conversation! These four immigrant-rooted artists are at the top of their global game, together having won some of the biggest awards in music from the Grammys (Arooj Aftab) to the Guggenheim (Jen Shyu), all while remaining deeply connected to their communities.
On Wednesday, December 6, Arooj Aftab, La Doña, Jen Shyu, and Meklit Hadero, will share stories, wisdom, and challenges from their journeys to alchemize, represent, transform, and embody their unique sonic lineages.
Cost: Free
Date: Wednesday, December 6th
Time: 3:00 pm – 4:00 pm PST // 6:00 pm – 7:00 pm EST
Zoom Link: https://wam.rocks/ElectricSonicLineage
This project received support from the Smithsonian American Women's History Initiative Pool, administered by the Smithsonian American Women's History Museum.
---
About the Panelists
Arooj Aftab – Over the last few years, Grammy award-winning artist, Arooj Aftab, has emerged as one of the most innovative composers and vocalists of our time, a true visionary whose architectural compositions unfurl into moving reflections on love and loss. Her work mellifluously blends a wide array of genres, from jazz to minimalism to Pakistani semi-classical, and she sings with such intentionality and focus that it sounds like she is chiseling every word out of marble.
Her incredible work has resonated with listeners across the globe: She has been named one of NPR's Top 100 composers, and has been featured on several best concerts lists, including one by The New York Times. Her 2021 Vulture Prince album was met with critical acclaim from The Guardian, Time Magazine, Pitchfork, Rolling Stone, The Los Angeles Times, and The New York Times. Aftab has performed at major international music festivals including Coachella, Glastonbury, Primavera Sound Barcelona, Roskilde Festival, and Montreal Jazz Festival. She has also performed at Performance Art Centers such as The Metropolitan Museum of Art, The Lincoln Center for Performing Arts, and The Broad. Aftab is a 2023 United States Artists Fellow and a recipient of the Vilcek Prize for Creative Promise in Music.
Aftab is inspired by the poetics of the ordinary – the grandeur of a centuries old tree, the glow of the moon, the yearning floating in the air at dusk, the drama of an incomplete love affair – these inspirations are the mirror to her music, as she witnesses the world. The emotions Aftab conveys feel intimate and familiar, like they were pulled from a forgotten dream. But her musical skill is so precise and her voice is so singular that the music sounds like nothing that has ever come before it.
Website: https://www.aroojaftab.com/
Facebook | Twitter (X) | Instagram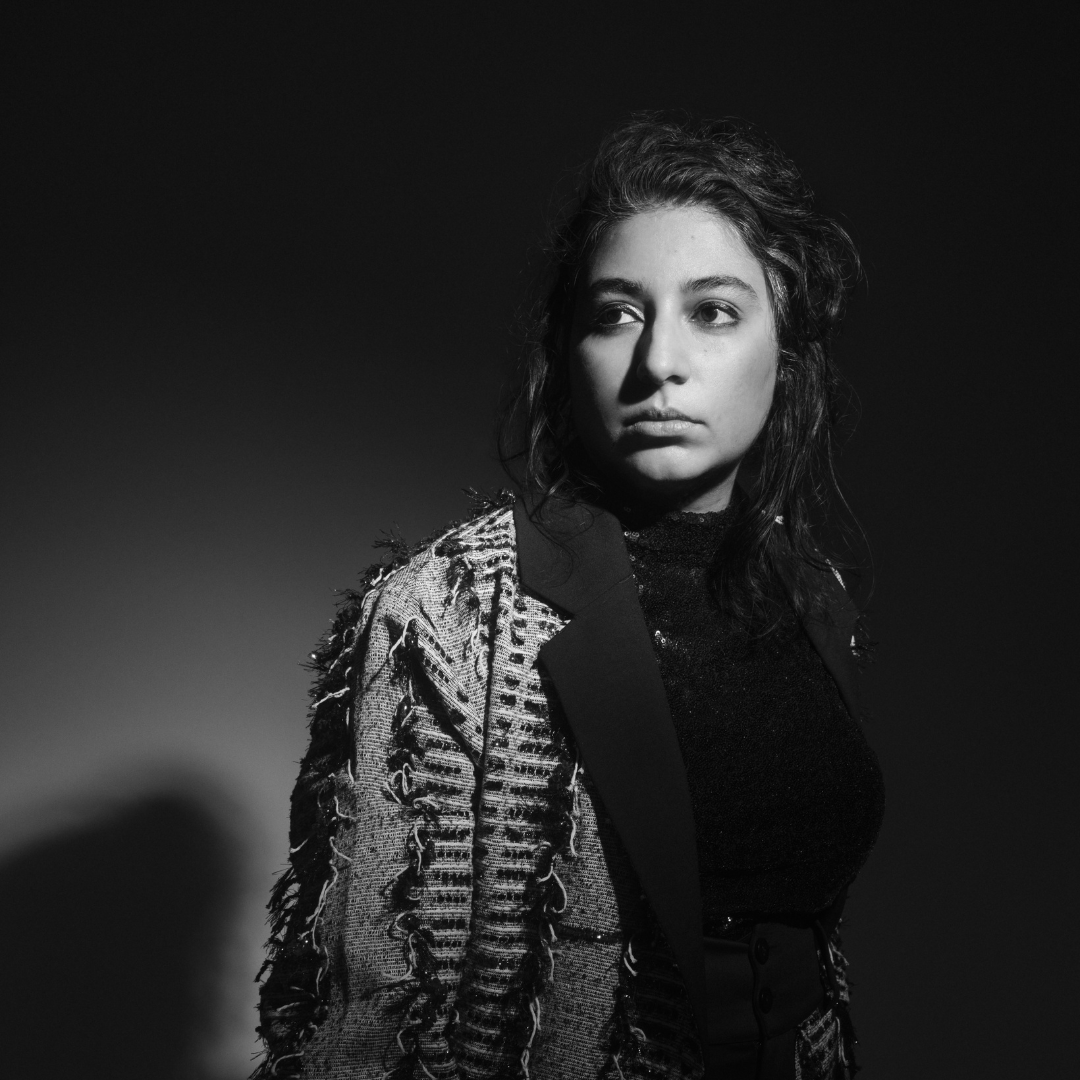 Photo by Ebru Yildiz
---
La Doña – born Cecilia Cassandra Peña-Govea in San Francisco, California, is a solo reggaeton singer, songwriter and multi-instrumentalist. The Chicana artist began her career at age 7 playing trumpet, and later strings and percussion in her family's conjunto. She also played in a youth salsa band and a Balkan fusion band before synthesizing her unique upbringing in her original compositions. La Doña combines her deep roots in Latin folk traditions like corridos and rumba with the propulsive modern sounds of reggaeton, cumbia, and hip hop.
La Doña coined the term "Femmeton" to describe her auto-referential songs about love, sex, gentrification and the radical joys of being a queer brown woman in the Bay Area. An activist and educator, she holds her community close- her father, childhood friends, and partner layer live instrumentation, intimate harmonies and driving percussion over a thick reggaeton beat. Influenced by local muralismo and hyphy sensibilities just as much as global diasporas and climate catastrophes, La Doña's catalogue is eclectic, fresh, and urgent.
When La Doña is not on domestic or international tours, she is teaching youth about Afro-diasporic musics in San Francisco and Oakland, and composing songs to support the liberation of third-world peoples. As a young, queer Latina, La Doña is concerned with representing stories not often told in the mainstream music industry and providing amplification and audience to other young artists of color.
La Doña was chosen as one of YouTube's Foundry Artists (2019) and she has performed recently at Lollapalooza and Format Fest. Her song, "Quién Me La Paga" was the first of the New York Times Magazine's "19 Songs that Matter Now," for 2020, and her EP, Algo Nuevo, was selected by the San Francisco Chronicle as one of the 6 best albums of 2020. La Doña was awarded the 2021 San Francisco Arts Commission Individual Artists Grant, and is the recipient of the California Arts Council Creative Corps Fellowship for '23/'24. She continues to make music and is slated to release her next EP in the Fall of 2023.
Facebook | Twitter (X) | Instagram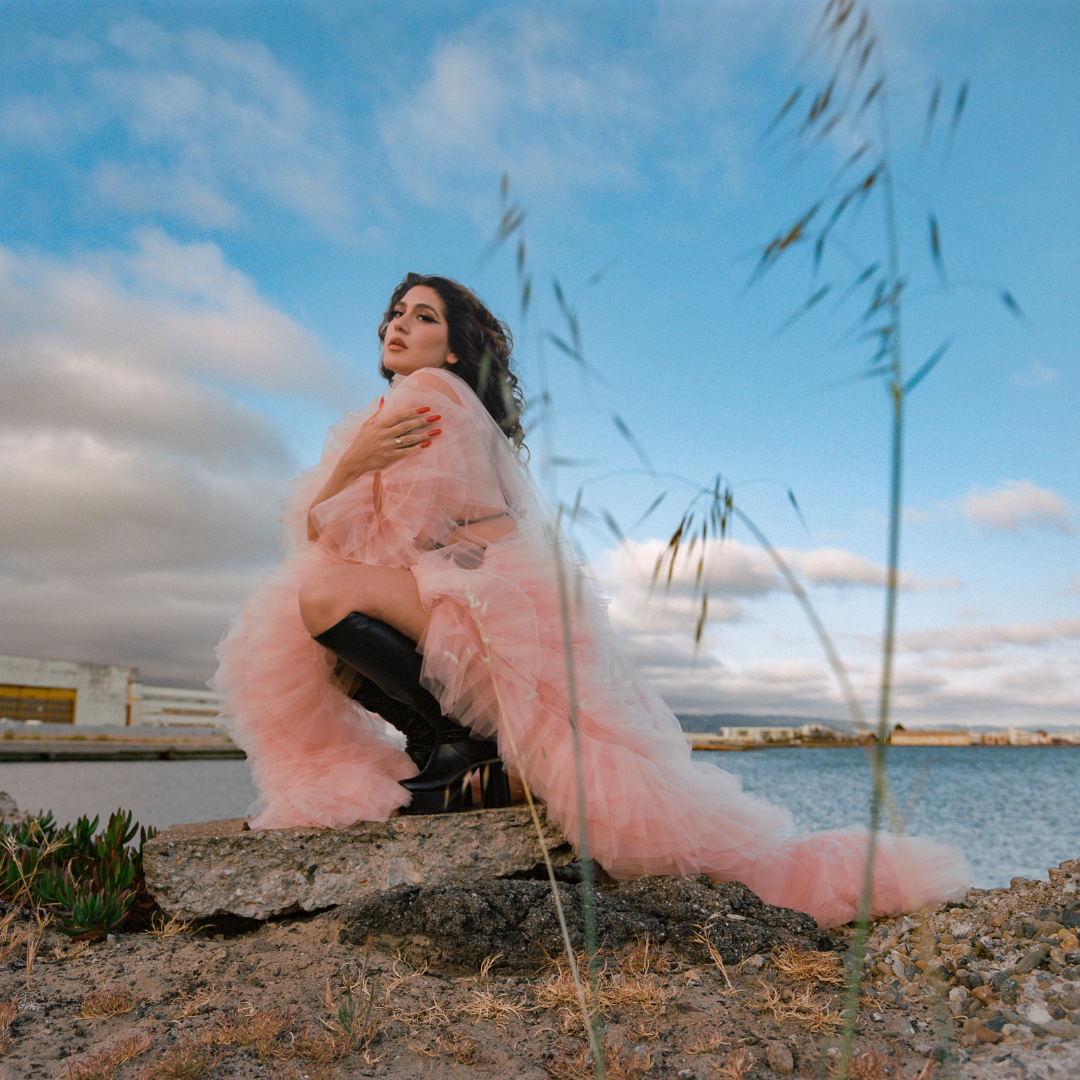 Photo by Thalia Gochez
---
Jen Shyu – Guggenheim Fellow, USA Fellow, Doris Duke Artist, multilingual multidisciplinary artist Jen Shyu is "one of the most creative vocalists in contemporary improvised music" (The Nation). Born in Peoria, Illinois to Taiwanese and East Timorese immigrants, she's produced eight albums available on her record label Autumn Geese Records on Bandcamp. She's performed at Carnegie Hall, Lincoln Center, Metropolitan Museum of Art, National Theater of Korea, Rubin Museum, was named Downbeat's 2017 Rising Star Female Vocalist, and is a Fulbright scholar speaking 10 languages.
She's worked with such musical innovators as Sumi Tonooka, Terri Lyne Carrington, Nicole Mitchell, Val Jeanty, Ikue Mori, Linda May Han Oh, Reggie Workman, Jason Kao Hwang, Anthony Braxton, Wadada Leo Smith, Mark Dresser, Francis Wong, Jon Jang, Vijay Iyer, Tyshawn Sorey, Kenny Barron, Bill Frisell, and Immanuel Wilkins. Her  Song of Silver Geese was among The New York Times' "Best Albums of 2017."
She's currently touring her third solo production Zero Grasses: Ritual for the Losses (commissioned by John Zorn) across all 50 states and has received wide critical acclaim for her latest album of the same name, with "When I Have Power" NPR's "Best Songs of 2021." She is a Paul Simon Music Fellows Guest Artist, a Steinway Artist, and co-founder with Sara Serpa of M³ (Mutual Mentorship for Musicians)
Website: https://www.jenshyu.com/
Facebook | Twitter (X) | Instagram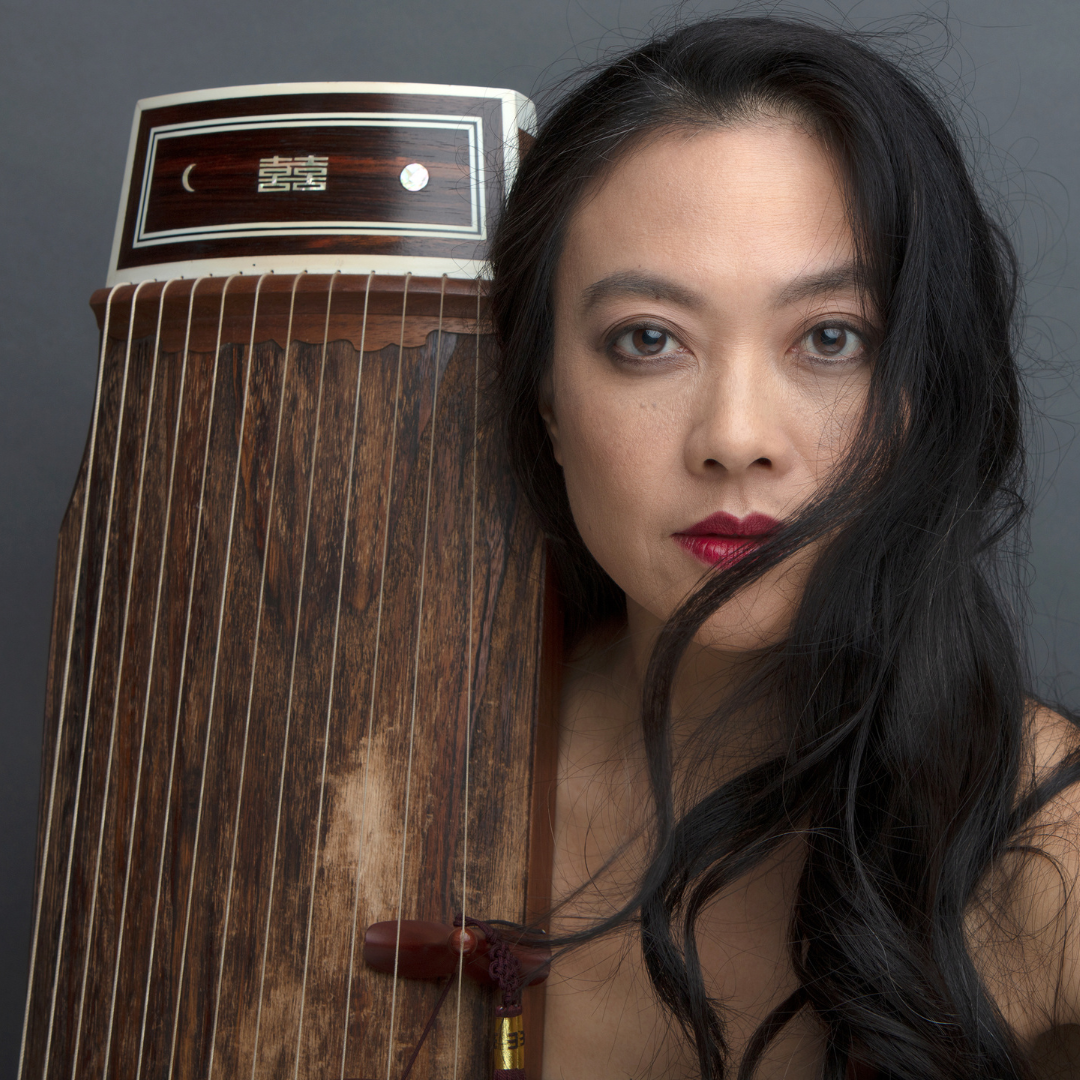 Photo by Daniel Reichert
---
Meklit Hadero – an award-winning Ethiopian-American vocalist/composer and former refugee. Meklit is also a Local Siren, Artist-in-Residence at WAM, supported by the Creative Work Fund. Her music has been featured by the New York Times, BBC, NPR and many more. She is a National Geographic Explorer, a TED Sr. Fellow, and former Artist-in-Residence at Harvard University. She has collaborated with world-renowned artists such as the Kronos Quartet, Andrew Bird, and Preservation Hall Jazz Band. 
Meklit is the host and co-founder of Movement, a podcast, radio series, and live show exploring the intersection of migration and music, airing to nearly 3 million listeners as a nationally syndicated feature on PRX's The World.
Website: https://www.meklitmusic.com/
Facebook | Twitter (X) | Instagram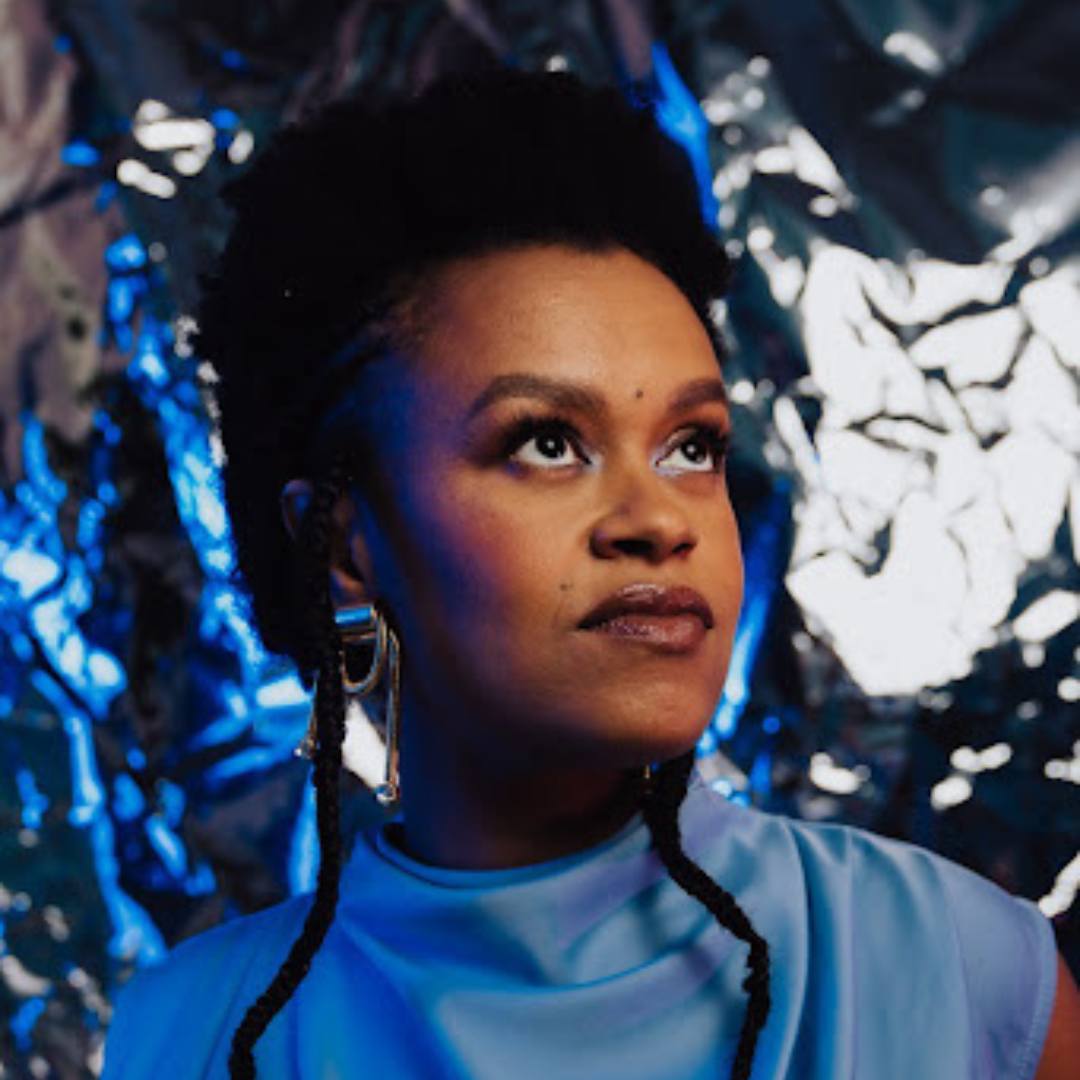 Photo by Jon Nilsen
---
This event was made possible by our partners, Smithsonian Folkways Recordings. 
Smithsonian Folkways Recordings is the nonprofit record label of the Smithsonian Institution, dedicated to supporting cultural diversity and increased understanding among peoples through the documentation, preservation, and dissemination of sound. Through the dissemination of audio recordings and educational materials, they seek to strengthen people's engagement with their own cultural heritage and to enhance their awareness and appreciation of the cultural heritage of others. Smithsonian Folkways is part of the Smithsonian Center for Folklife and Cultural Heritage.