About this event
Join WAM instructor and live sound specialist Heidi Trefethen for a 2-day class on how to set up live sound in a 500-person venue, the historic Berkeley club Freight & Salvage. On day 1, students will learn the basics, including signal flow, speakers, monitors, and microphone placement. Day 2, students will set up live sound for a full, in-house band.
Saturday and Sunday, July 16th & 17th, 9am – 2pm PDT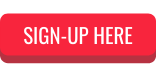 Location: Class will be held in person, limited capacity will ensure 6-feet minimum distance between participants.
Proof of vaccination required. Mask required.
No previous experience with live sound is required.
WAM Members get discounts! Become a member here.
If you are an educator/student, please contact studio@womensaudiomission.org for a PROMO code.
---
Scholarship Opportunity!
We invite people who identify as a woman/gender-diverse person and as Black, Indigenous, or a Person of Color to apply for this full scholarship opportunity to attend WAM's Live Sound 101 class and help WAM meet its mission of diversifying the audio field.
This scholarship is supported by the San Francisco Arts Commission.
Applicants must be a resident of the City of San Francisco.
NOTE: Attendees can receive refunds up to 7 days before your event start date.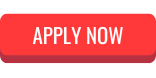 ---
Women's Audio Mission courses focus on increasing the gender balance in audio production and technology sectors since less than 5% of the population employed in these sectors are women and gender-diverse individuals. There are limited spots available in our classes, and they often sell out, so we ask that if you are not woman-identified (cisgender or transgender), nonbinary, or gender-expansive, you reconsider enrolling in the class. We will not turn anyone away, but please be mindful that if you take up a seat in the class, that is one less woman, non-binary, or gender-expansive individual that we can serve. We thank you for your understanding in advance and for joining us in our mission to advance women and girls in music production and the recording arts.
---
About the Instructor:
Heidi Trefethen is a recording and live sound engineer, producer, classical and jazz French Hornist, educator, and composer. During her 31 years of work in the music industry, Heidi has worked with artists such as Shawn Colvin, Jane Fonda, Lily Tomlin, Michelle Ndegeocello, Herb Alpert and Lani Hall, Peter Yarrow of Peter, Paul, and Mary, and has a Concert Sound credit on PBS' American Masters | Holly Near: Singing for Our Lives. As a French Hornist, she has performed and given master classes in countries such as Italy, Thailand, Bosnia and Herzegovina, the UK, and Canada. The LA Philharmonic, Il Teatro d'opera di Roma, the SFJAZZ Monday Night Band, and several Bay Area regional orchestras are a few of the ensembles she has performed with. Heidi is a faculty member of the SFJAZZ Digital Lab, Women's Audio Mission, and the Institute for the Musical Arts and teaches private classes and lessons. Heidi is also a GRAMMY® Voting member and Governor on the Board of the San Francisco Chapter of the Recording Academy. She is the San Francisco Chapters' Diversity, Equity, and Inclusion Ambassador to the National DEI Team of the Recording Academy. She is passionate about equality and creating a healthy environment for women of color, gender non-conforming, and women-identified individuals in the music industry.