WAM Everywhere
Welcome to WAM's collection of online training materials!
WAM Everywhere brings our mission online, providing live virtual classes and on-demand, interactive training modules to women, girls and gender non-conforming people globally.
SoundChannel
SoundChannel is a collection of on-demand, interactive e-textbooks available anytime, anywhere and for everyone. Learn about career paths in professional audio, the science of sound, how to use all of the equipment in professional studios and train your ears with audio comparisons.
WAM Live Classes
WAM Live brings our WAM Core and master classes for women and gender non-conforming individuals online to keep our community connected, supported, and learning.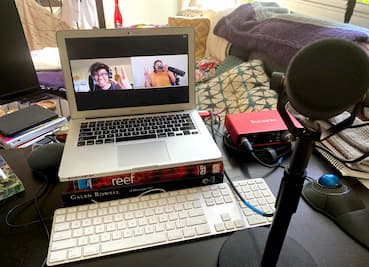 Girls on the Mic
Girls on the Mic brings WAM's award-winning in-classroom curriculum online to reach girls all over the world with free creative technology and digital media production training.