Annual Report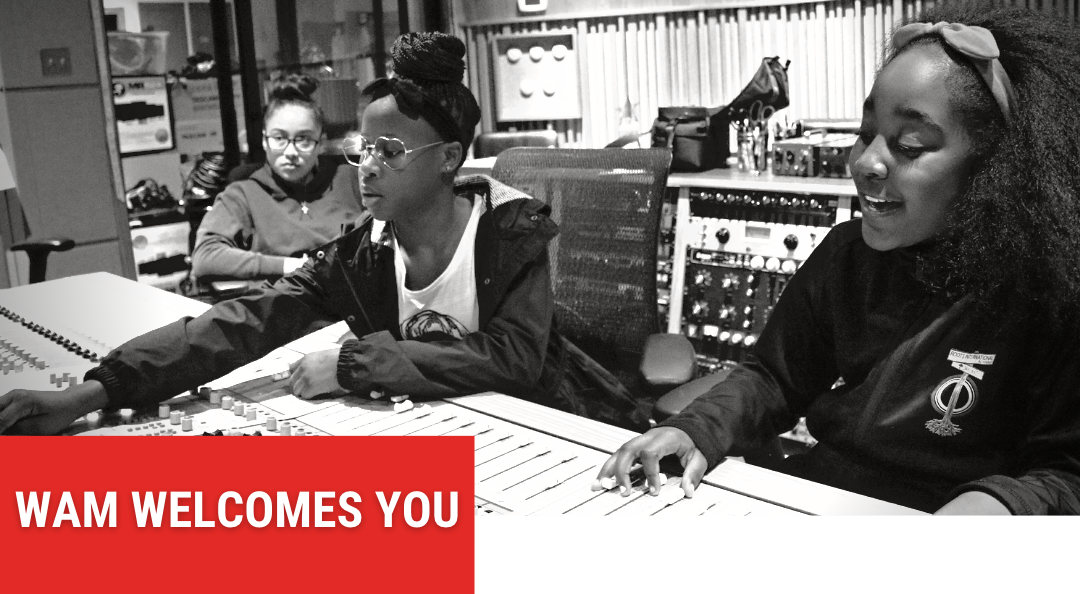 Welcome to you — Women's Audio Mission's new and long-time supporters — and thank you for an incredible year of re-opening of WAM. The year in which we saw our first in-person, outdoor live concert in three years, and welcomed students back to our workshops and conferences.
If you are new to Women's Audio Mission (WAM), you might know the organization is San Francisco and Oakland-based. You might know we own our own recording studio complex that is dedicated to the advancement of women and gender-expansive people in audio. But did you know WAM has been featured in Forbes, Rolling Stone, and Billboard? It's true.
Because WAM is determined to fix the staggering gender and racial gap in these industries: fewer than 5% of the people creating and producing all of the messages, sound, and media in our lives are women or gender-expansive, and even fewer are BIPOC (Black, Indigenous, People of Color.) In the face of widespread discrimination and legal setbacks for women and gender-expansive people countrywide in 2022, WAM is further committed to amplifying their voices and demanding space in industries that have long shut out new voices. We are the only professional recording studios in the world specifically built and run by 100% women and gender-expansive staff. 
WAM had a year dedicated to growing our reach but also building our capacity to ensure quality programming. Our hard work was noticed by outlets like ABC7 News, the Recording Academy, the San Francisco Chronicle Datebook, ESPN, Soundtrap. and Music Connection Magazine.
Read on to learn more about 2022 and all we accomplished with your support!
#changingthefaceofsound
---
Girls on the Mic

Girls on the Mic (GOTM) is WAM'S award-winning after-school training and mentoring program serving San Francisco and Oakland girls and gender-expansive youth, ages 11-18, from under-resourced communities with free music/audio production and creative technology training classes.
| | |
| --- | --- |
| 24 Unique Schools | 1410 Total Students |
"Having a space for women, non-binary people to come together and just learn more about it and be empowered in that way has made me feel like this is something I can do."
---
Internship Program

The WAM Internship Program is widely recognized in the audio and music production industries for the caliber of training, range of activities, overall experience, as well as job placement opportunities. In 2022, interns were able to job shadow, tour, and engage in training workshops with partners like Dolby, Meyer Sound, Another Planet Entertainment, and Club Fugazi.
| | |
| --- | --- |
| 19 Interns | 9 Professional Cohort |
"WAM has been a true game changer for me. It has provided me with a rockstar community of women and gender-nonconforming friends that truly inspire me and want to help elevate my artistry. WAM's amazing network and connections have also allowed me access to spaces that have opened my perspective on what is possible for me in the music industry." – WAM Intern
---
Adult Education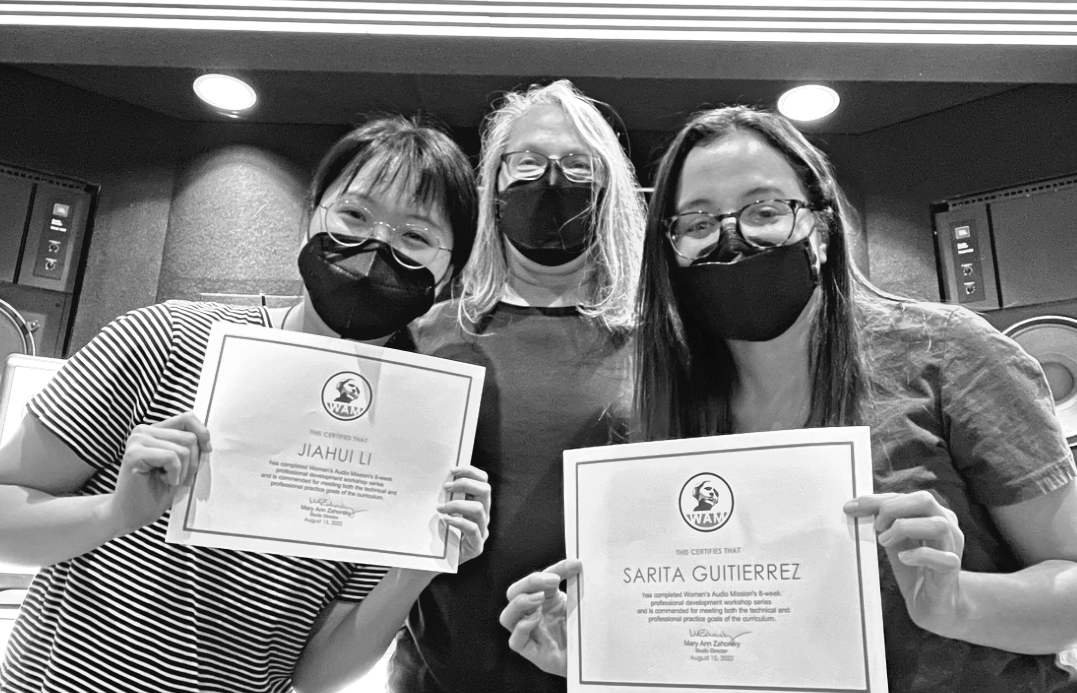 WAM's Adult Education classes provide a multitude of audio training courses, certification training, and hands-on experience for women and gender-expansive people at any stage in their careers. WAM launched "WAM Academy" in 2022, providing a cohesive training series that helps students gain the skills they need to become professionals in the field.
"This class was life-changing for me. I learned so much and feel so empowered!" 
---
WAMcon LA

WAMcon, WAM'S music production/recording technology conferences featuring award-winning female and gender-expansive audio professionals as instructors and speakers, were held virtually for Nashville in April and then returned to an in-person, two-day conference in Los Angeles in October. Notable speakers included: Gena Johnson, Simone Torres, Lisa Chamblee, Leslie Richter, Laura Veltz, Yang Tan, and Blush, among many other top talents in the industry.
"This was my first WAM event, and I really appreciate the openness and supportive community. There are a lot of random resources out on the internet, but WAM helps focus the search and study! "
---
Studio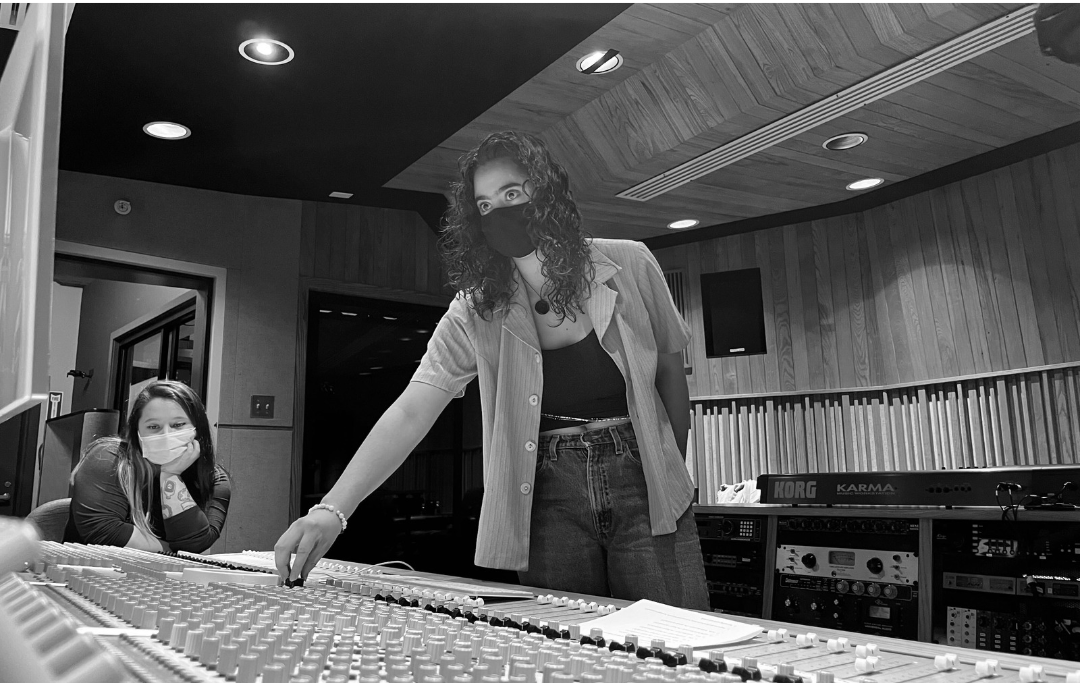 Our unique recording studios are in the heart of the SOMA district of San Francisco and offer hugely discounted sessions. Artist residencies provide local BIPOC female and gender-expansive artists with free recording services and mentoring. Resident artists this year were Dizzy Jenkins, LiL MC, and Amihan.
| | |
| --- | --- |
| 168 Recording Sessions  | 3 Local Sirens Artist Residencies |
"Women have been in entertainment for the longest time, and so the fact there is a space where you can learn, be amplified, and really show out — that's really pretty cool." 
---
Local Sirens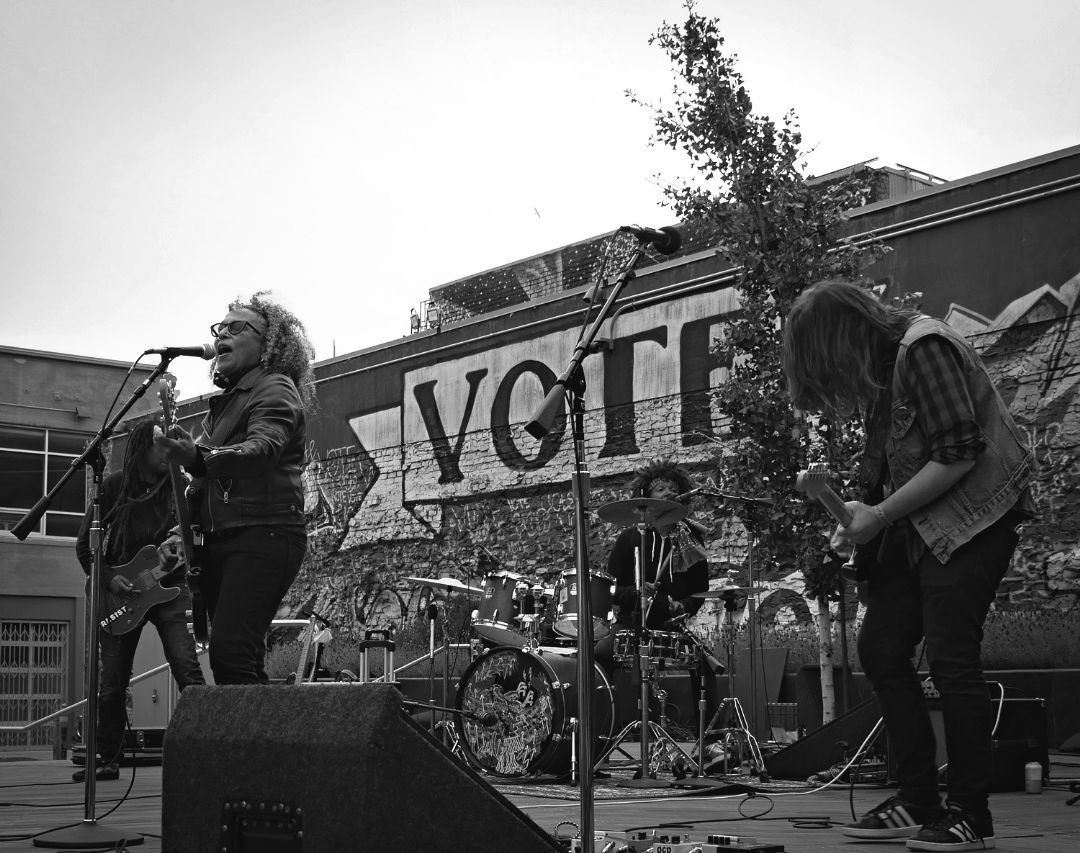 Local Sirens: Women in Music Performance Series is a free, all-ages quarterly performance series that features exceptional Bay Area women and gender-expansive musicians and performers. Performers included Skip the Needle, Stoni, DJ Bitezise, and Nina Sol in addition to our resident artists.
| | |
| --- | --- |
| 6 Local Artists/Bands | 2 Concerts |
"Put a spotlight on programs like these so that the world can see we are just as capable as men and can do any of these things!"
---
---
To the Wam Fam: Looking Ahead
I'm incredibly proud of the work we've done in the Bay Area this last year. We threw our first in-person WAMcon since the start of the pandemic, grew our Girls on the Mic program into new Bay Area schools, threw two received concerts with incredibly talented local artists, and launched our all-new WAM Academy training program, all while keeping the studio open to new and returning artists.
As we enter our 20th year, I am so grateful for each and every one of you for being a part of WAM's family, and for believing in our vision of seeing women, girls, and gender-expansive people fully reflected and represented in music and technology careers and in the sounds we hear every single day.
Thanks to my father being an engineer, I was surrounded by technology that inspired me growing up, regardless of the gender norms of that time, and he empowered me to demand space in an industry that actively excluded people like me. My dream is that one day everyone has that chance. There are so many different career paths that people don't know about that involve audio and creative technology– and they need the voices of women and gender-expansive people!
Thank you for joining and supporting WAM on our journey to diversify sound. We look forward to celebrating this work, our students, musicians, and supporters as we welcome you into our 20th year of changing the face of sound. Thank you for amplifying new voices!